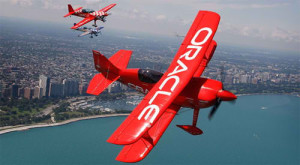 The Middle East Oracle User Group (MEOUG) will conduct its annual meeting on March 24th and 25th at the Palm Atlantis hotel in Dubai. Since 2008, the group has been providing a forum for its customers to share success stories, issues and learn more about Oracle's suite of products.
This is the 7th Annual MEOUG conference – a volunteer run event. Volunteers are made up of CIOs, General Managers and CEOs of regional organisations that are utilising Oracle products.
MEOUG is an independent Oracle user group, and aims to be a platform that brings together users across the region, Oracle executives and Systems Integration professionals. The annual MAJLIS conference will bring together an estimated 300 participants from eight countries and 12 industry sectors.
Speaking at the event will be some of the company's top-brass, including Senior VP, Director, and Development Head on E-Business. Top CIOs in the region will take the stage to share their experiences and customer success stories, cost saving initiatives and ideas to support best practices. In fact, over 84 percent of speakers will hail from the C-level suite.
This year, MAJLIS will be showcasing its capacity as an education forum. Attendees will learn about a wealth of Oracle products at the event's innovation forum as well as from over 30 case studies, best practices and educational sessions. Live demos – including one of the next generation smart mobile apps for approvals, I-Procurement, and timecards – will show current customers how they can streamline their business further. Participants will also be able to meet face to face with Oracle executives including the Senior Vice President and Development Head.
The Oracle MAJLIS is the top Oracle event in the region. The two day forum will be an event that will help customers build their careers through networking, profitable relationships, education and more.