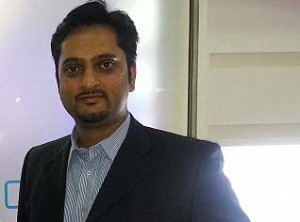 Overland storage has signed a distribution agreement with ProValue Divison, the value unit of FDC International for the Middle East region. According to the Data protection and storage appliances vendor, it is targeting the growth verticals in e-government, education, digital security surveillance, banking, oil exploration and Smart Cities. "Overland sees its initial strategy in growing business in the GCC countries and expanding rapidly into the rest of Middle East countries and Africa," said Saif Shaikh, Regional Channel Manager, MEA, Overland Storage.
Shaikh added, "FDC offers a unique value to Overland Storage. FDC is one of the most established and recognised distribution in the Middle East region. Its coverage of the Middle East region means that it is well aligned to our company's growth strategies. FDC's ProValue division provides a consistent level of professional services and consulting that is needed by both partners and customers. FDC's mature logistics model also means that our technologies can reach partners and customers effectively and cost effective manner. With this strong capabilities and wide coverage, Overland Storage will be able to penetrate deep and wide into the Middle East region."
Ram Praveen, Business Unit Manager, FDC ProValue said, "We are proud to add Overland Storage, a global leader in data management and protection technology to our ProValue Portfolio. Our relationships and seamless partnership with our Middle East channel will strengthen and grow the business of Overland Storage significantly in the region. We will ensure our value proposition will be of significant value bridging channel partners with Data Management and Protection domain through Overland Storage"
Having charted out a customer centric growth strategy for the region, the vendor said it is going to be hundred percent channel centric. Headquartered in Dubai, the company works closely with its network of partners across the region to build the Middle East growth vision. "Our go-to-market strategy is anchored on a comprehensive network of volume distributors, value-added distributors, tier 1 partners and elite partners," said Shaikh.
"We recognise that our partners' profitability in driving services. Many a times we also recognise that our partners understand our customers' needs and infrastructure best. We want to enable our partners to be able to deliver solution with a high level of competency. The channel partners in the Middle East can expect Overland Storage to invest heavily in the region driving enablement through training and certification," he added.