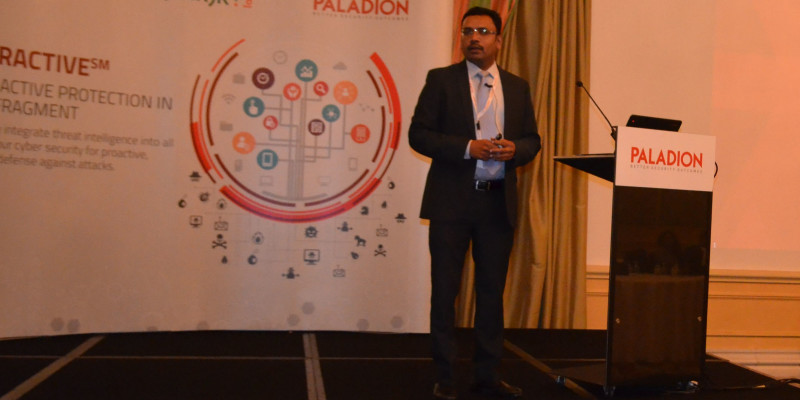 Paladion announced that it successfully concluded its cyber security conference in Doha, Qatar along with Kaspersky Labs.
The company showcased its active cyber security model; a service model conceived by Paladion's cyber security experts to defend against today's advanced persistent threats. The model is built over a decade of information security experience Paladion has secured fighting a wide range of cyber threats from across the world. The event also presented the latest developments in security intelligence and its integration into everyday security operations.
The half-day conference had a panel of distinguished speakers from both Paladion and Kaspersky, who shared their experiences on specific and high impact topics to benefit CISOs, so they can leverage their existing processes, security technology and people to counter the latest threats, and create and implement a SOC Maturity model.
Paladion speakers took it a step further to share insights on how to build a robust, integrated and holistic CyberActive Security Operations Center, which is one of Paladion's proprietary services, using their own agile and responsive next generation technology solution Risk Vu ADR. RisqVU's Active Detection and Response is a Big Data based security platform that helps discover and remediate hidden and unknown threats that go under the radar of traditional monitoring systems because ADR can detect threats that do not yet have signatures.
There were also discussions around the Managed Security services model of operating a SOC backed by Industry led SLA's and KPI's by leveraging on the investments enterprises would have already undertaken to boost their security posture. One of the major highlights was to showcase the various APT's discovered by Kaspersky Labs over the last few years and some new APTs already seen in 2016.
Firosh Ummer, Managing Director, EMEA, Paladion said, "We thank everyone that attended our cyber security conference and made it a success. It is the willingness of our peers to participate in such events and share their experience and knowledge that keeps us ahead of cyber criminals. We hope attendees benefited from our diverse and dynamic group of speakers who provided in-depth insights, as well as, actionable and practical tools to create an active security framework for enterprises."
The event was a great success which saw several CIO's, CISO's, IT heads and senior management executives from Government, Banking and Finance, Telecom, Media, Oil and Gas and Construction sectors attending. Representatives from several big names such as Barwa Bank, Doha Bank, CBQ, Muntazat, RasGas, Al Jazeera, Asghal, Ministry of Environment, Qatar Stock Exchange, Al Fardan and UCC among others were seen at the conference.
"The theme 'CyberActive – embed active protection in every fragment' was to strengthen the need to have a robust, dynamic and agile Security Operations Center built on concepts of situation awareness, predictive analysis and global threat intelligence with mature processes, industry led SLA's, KPI's, skilled and experienced resources for proactive, co-ordinated defense against advanced cyber-attacks," concluded Ummer.
Paladion intends to conduct several such cyber security conferences in other countries of the region with the objective of creating a thought sharing platform for better prevention, detection and mitigation of cyber threats. The company plans to do similar events in Saudi Arabia and UAE in the coming months.