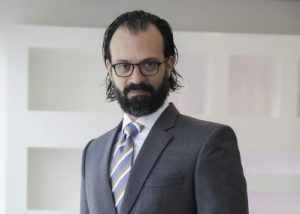 Mindware has announced the signing of a MEA distribution contract with Polycom, a provider of business-grade conferencing communications. The agreement contains the complete Polycom product line including UC Group Systems, UC Personal Devices, UC Platform Products, accessories as well as all software and support services.
"We are pleased to have joined forces with Mindware in the Middle East and selected countries in the Northern Africa region as this partnership will help us reach out to more customers. Combining the expertise of the two companies will help more customers to enjoy the unmatched user experience, interoperability and scalability of Polycom voice, video and content unified collaboration solutions, to improve their operations efficiency, break barriers of distance and to maintain their competitive edge in the industry," said Daniel Schmierer, area sales vice president, Middle East and Africa, Polycom .
According to the distributor, the partnership, covering all Middle East and selected countries in Northern Africa, marks another successful milestone for the firm.
"Gitex 2017 is the perfect platform for announcing and showcasing our regional  cooperation with Polycom. This partnership is of great significance to us at Mindware. Polycom's leadsership in the Unificed Communications arena is indisputable and we are thrilled to be part of the vendor's distribution ecosystem," said Nicholas Argyrides, Mindware's chief of sales and deputy general manager. "This is, yet again, another positive response to our channel partners' requests for making the best UC technologies available to them and to their clients. Complementing synergies between our vendors' products, such as the Polycom Video Solutions for Microsoft Office 365 and Skype for Business, add immense value to Mindware and, consequently, to our customers' offerings."