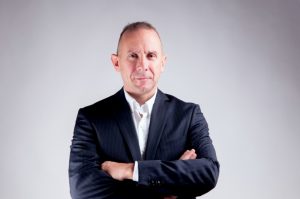 Pure Storage has appointed Matthieu Brignone as head of EMEA channel and alliances. Brignone will be responsible for driving high sales participation, accelerating growth and increasing profitability for partners. He brings more than 20 years of proven sales and management experience to the role.
James Petter, VP EMEA, Pure Storage, said, "Being a 100 percent channel focused company, partners are critical to our success. It was therefore crucial that we found the right leader for this role. Brignone's experience in both international sales and partner leadership roles as well as most recently a country manager, made him an obvious choice to lead our team into another ambitious and transformative year."
Brignone joins Pure Storage from Commvault. Prior to this, he was EMEA channel sales director and France country manager at HP ESP (Enterprise Security Products). He has also held sales and management roles with Quest Software, WASATIS, Cisco, Trend Micro and Novell. 
"It is an exciting time to be joining the Pure Team. The momentum that the team has built in EMEA even over the past 12 months, is impressive. Pure's reputation as an innovative, easy-to-work with, partner-centric brand was evident in my interactions with customers in my previous roles. It is clear that Pure's all-flash platform and Evergreen model is being well received in the market. I am looking forward to working closely with Pure's EMEA partners to drive continued success and results in the region," said Brignone.