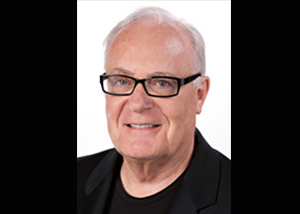 Qualys has announced an OEM partnership with HEAT Software to deliver a cloud-based patch management offering to its global customers.
The partnership allows Qualys to embed HEAT Software's best-of-breed PatchLink technology within the Qualys Cloud Platform. The new combined offering allows Qualys to distribute patch management data via the Qualys Cloud Platform, enabling customers to detect and patch vulnerabilities on IT systems and endpoints via the Qualys Cloud Agents.
According to both companies, with the new patch management offering via a single cloud-based console, Qualys customers can automatically identify and patch heterogeneous operating systems, Microsoft security and non-security vulnerabilities, third-party applications and endpoint configurations—all seamlessly managed through a single cloud-based console. Key patching capabilities from HEAT PatchLink include:
Desktop and server operating systems: HEAT PatchLink delivers heterogeneous OS support for easy patch and remediation administration across multiple platforms including Windows, Linux, UNIX and Mac OS X. Microsoft patch coverage includes both security and non-security content for operating systems back to Windows XP / Server 2003, and applications such as Microsoft Office.
Third-party applications: HEAT PatchLink provides the industry's most comprehensive third-party vulnerability remediation content, including the largest repository of Adobe vulnerability remediation content.
This OEM partnership brings HEAT comprehensive patch management content to the Qualys Cloud Platform. Using its distributed and scalable platform capabilities, Qualys will distribute patches to subscribers of this new service, and will also embed the HEAT Patch Content API within its Cloud Agents to retrieve and apply patches to vulnerable or misconfigured endpoints and IT systems.
"The announcement marks a significant milestone as HEAT Software continues to develop world-class channel and OEM partnerships," said Mercedes Ellison, Senior Vice President, Alliances and Channels, HEAT Software. "By forging this new strategic relationship with Qualys, we can now deliver our leading patch management capabilities to over 8,800 Qualys customers, helping them to meet the growing global demand for endpoint security through an easy-to-use cloud-based offering that is scalable to millions of endpoints."
"We are excited to continue innovating and extend our leadership in vulnerability management to allow customers to better respond to active threats," said Philippe Courtot, Chairman and CEO,  Qualys. "The seamless integration with HEAT Software allows us to bring best-of-breed patch management capabilities to our customers via our revolutionary Cloud Agents, helping users automate the discovery and remediation of vulnerabilities on all IT assets and on a global scale."