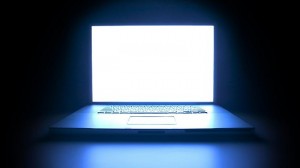 The authors of police-themed ransomware have started using the browsing histories from infected computers in order to make their scams more believable, according to an independent malware researcher.
Ransomware is a class of malicious applications designed to extort money from users by disabling important system functionality or by encrypting their personal files. A particular variation of this type of threat displays messages masquerading as notifications from law enforcement agencies.
The language of the messages and the agency names used in them change depending on the location of the victims, but in almost all cases, the victims are told that their computers have been locked because they accessed or downloaded illegal content. In order to regain access to their computers, users are asked to pay a fine.
A new ransomware variant that employs this trick was spotted over the weekend by an independent malware analyst known online as Kafeine. Dubbed Kovter, this version stands out because it uses information gathered from the victim's browser history in order to make the scam message more credible, Kafeine said Friday in a blog post.
Kovter displays a fake warning allegedly from the U.S. Department of Justice, the U.S. Department of Homeland Security and the FBI, that claims the victim's computer was used to download and distribute illegal content. The message also lists the computer's IP address, its host name and a website from which the illegal material was allegedly downloaded.
The malware checks if any of the sites already present in the computer's browser history is present in a remote list of porn sites whose content is not necessarily illegal, and if there's a match, it displays it in the message. By using this technique and naming a site that the victim has actually visited as the source for the alleged illegal content, the ransomware authors attempt to increase the credibility of their message.
If no match is found when checking the browser history against the remote list, the malware will just use a random porn site in the message, Kafeine said.
The authors of police-themed ransomware are constantly trying to improve their success rate and this is just the latest in a long series of tricks they have added. Some variants are actually using the computer's webcam, if one is present, to take a picture of the user and include it in the message in order to give the impression that the authorities are recording the user. Another variant gives victims a deadline of 48 hours to pay the made-up fine before their computer drive is reformatted and their data is destroyed.
The average number of daily infection attempts with police-themed ransomware has doubled during the first months of 2013, according to Sergey Golovanov, a malware expert in the global research and analysis team at antivirus vendor Kaspersky Lab. The distribution of this threat was at an all-time high during February and March, he said Monday via email.
According to Golovanov, the most important thing for ransomware victims is not to pay the cybercriminals any money. "What you need to do is go to another computer and start searching for a solution, which you will always be able to find on the Internet," he said. "All antivirus companies post free instructions and utilities to help users unblock their computers."
"In the worst-case scenario, if you are faced with a unique blocker, you can always address the specialised forums of antivirus companies or contact tech support for expert advice and solutions," he said. "Of course, this could take some time, but the key thing is not to pay up and fund this extortion."