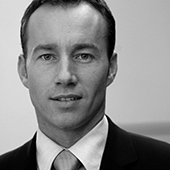 Brendan McErlain, Director, Marketing, EMEA, Red Hat was delighted with the company's strong GITEX outing.
"Being at GITEX was a fantastic opportunity to show the Middle East that we're committed, and have something to say," he said. "Having a larger stand creates the right impression – that we're serious about the region."
Unlike certain companies who declined to have a presence this year, McErlain believes that given the nature of Red Hat's business, GITEX was an unmissable event. "The third platform hasn't changed that much over the last few years, but its relevance has," he said. "To drive this change we need to meet with partners to discuss how can meet third needs in these technologies."
McErlain was also keen to highlight Red Hat's commitment to the open  source community. "The entire ecosystem is very important to us," he  said. "We're very proud to turn community ideas into viable enterprise products and we rely on our partner ecosystem to do so."
Red Hat has also recently released its Storage Server 3, which McErlain said is another "big step forward" for the company. "Storage is always an element of cloud," he said. "Open software-defined storage moves beyond simple hardware-based offerings delivering  scale-out file storage, well-suited for data-intensive enterprise  workloads including Big Data, operational analytics and enterprise  file sharing and collaboration."
The company is in the process of an ambitious expansion plan across the Middle East and Africa. With strong bases in Dubai, Saudi Arabia, Turkey and South Africa, it is now looking to build "positions of strength" in Kenya, Nigeria, Egypt and Algeria.