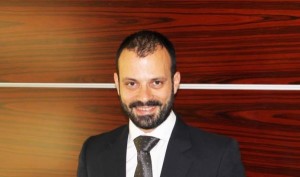 Logicom, the regional distributor of technology solutions and services, has expanded its vendor portfolio with a new agreement with Cisco Meraki, where it was named as the official distributor for the vendor in the UAE and Saudi Arabia.
Cisco Meraki cloud-managed edge and branch networking solutions simplify enterprise-class networks. Wireless, switching, security, and devices are centrally managed from the cloud, and Meraki gives network administrators visibility and control, without the cost and complexity of traditional architectures.
The agreement came into effect on October 10th 2014.The new range of Cisco Meraki products and their capabilities were demonstrated completely at Logicom's stand during GITEX Technology Week at the World Trade Center in Dubai this month.
Nicholas Argyrides, Director of Sales & Marketing,Logicom, said: "We are proud to have both the honor and opportunity to be the first technology distributor to introduce the Cisco Meraki technologies into the Middle East. Having observed the mounting demand for Cisco Meraki technology solutions we've been eager to do our part to replicate their huge success seen in other regions. Our aim is simple; we plan to passionately grow this vertical, hand-in-hand with our dedicated Cisco channel partners."
"Cisco continues to solve our customers' business challenges by delivering architectures and services on the intelligent network platform, including cloud. The acquisition of Meraki addressed the rapidly occurring shift to cloud networking as a key part of Cisco's overall strategy to accelerate our adoption of software based business models that provide new consumption options for our customers and revenue opportunities for our partners. We are delighted to be strategically partnering with Logicom to deliver Cisco Meraki technology solutions to customers in the UAE and Saudi Arabia," said Den Sullivan, Head of Architectures, Cisco, Emerging Markets