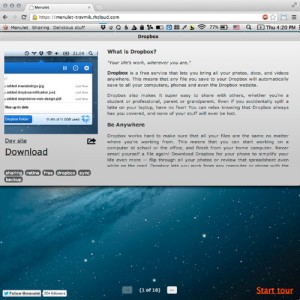 After two years of beta testing, the Red Hat OpenShift Online platform as a service (PaaS) has been pressed into commercial use, charging customers and offering professional commercial support.
Over a million applications have been built on the service already, and about 2,000 new applications are created every day with OpenShift Online, said Ashesh Badani, Red Hat's general manager for the service. Every week, the service gets about 1,500 new users.
OpenShift provides a platform to develop and run applications built with Java, Ruby, PHP, Python, Node.js or Perl, and that run on databases such as MySQL and MongoDB. Users can incorporate lifecycle management tools such as Maven, Git and Jenkins. Users can also deploy their own software tools in cartridges, which is Red Hat's name for the packaging the application needs to work within OpenShift.
Red Hat runs OpenShift on Amazon Web Services, using OpenShift Origin, a collection of open-source software packages. It uses Red Hat Enterprise Linux (RHEL) as the OS, and SELinux (Security Enhanced Linux) to provide protection between the different accounts.
OpenShift is one of a growing number of business offering PaaS, a class of services that could help cut developer time by providing all the support tools to write and run an application in a hosted environment. Red Hat will compete against other services from Engine Yard, Heroku, Microsoft and Google. OpenShift's strength is that it provides a "polyglot" experience, offering a range of different languages, frameworks and data stores, Badani said. "We're not overly focused on Ruby or Java," he said.
Red Hat is not alone in unveiling a PaaS this week. Business infrastructure software provider pacific Progress Software also announced that it will launch its own service later this year, called Progress Pacific. To help run this service, Progress has acquired software vendor Rollbase, which offered a platform for packaging and running applications as a hosted service.
OpenShift Online starts at US$20 a month, and will be available on June 11 in North America and in Europe the following week. In addition to the OpenShift Online, Red Hat also offers OpenShift Enterprise, a package of the software tweaked for running an version of OpenShift on premise.