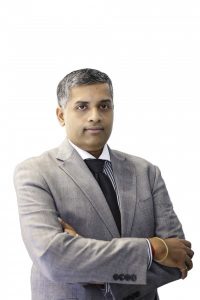 Global wireless broadband solutions provider Cambium Networks along with their Middle East and Africa master distributor Redington Value are gearing up to provide reliable, cost-effective wireless broadband offerings across the region.
There are a series of readiness events, roadshows and trade events planned by Redington Value and Cambium in the next few months to create momentum and visibility within the partner ecosystem. The companies will host two Partner Roadshows in Riyadh and Jeddah on March 12th and March 13th respectively.
Redington will deliver solutions such as broadband point-to-point backhaul, point-to-multipoint last-mile access, indoor and outdoor 802.11ac Wi-Fi, and narrowband SCADA backhaul solutions to connect industrial, enterprise, urban and rural residential locations. With wireless connectivity from two meters to 245 kilometers, cloud-based end-to-end management, and data rates ranging from kbps to Gbps these solutions provide affordable quality for connectivity, said the vendor.
"In a competitive wireless broadband space, Cambium Networks stands out as a leader by providing proven, reliable and affordable solutions," said Ramkumar Balakrishnan, president, Redington Value. "We are confident with our wide network of resellers in Middle East and Africa we can help customers to easily expand their connectivity."
Attendees for the roadshows will see how they can benefit from Cambium's end-to-end wireless fabric solutions and learn about the full portfolio of wireless connectivity solutions.
"Cambium's wireless broadband solutions are proven to provide high reliability in thousands of networks around the world and are uniquely suited for the demanding applications of the Middle East and African markets," said Martín de la Serna, vice president, Sales, Cambium Networks. "This partnership is a great match and complementary for both organisations. Service providers and network operators are seeking high-performance connectivity at affordable prices. Redington Value's reach across the Middle East and African markets will increase connectivity and business efficiency across the entire region."