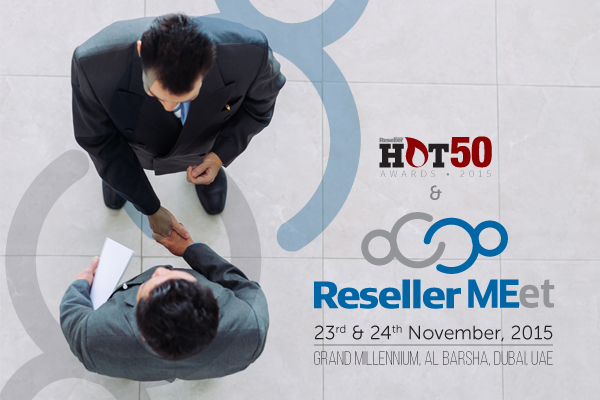 Reseller MEet, the enterprise channel networking event organised by Reseller ME is set to open new avenues for building business relationships for vendors and distributors in the region.
To be held at the Grand Millennium Hotel, Al Barsha, Dubai, on 24th November, Reseller MEet already has over 300 registered participants and counting. Plus, organisations in the likes of HP Enterprise; Mindware; Acronis, Juniper Networks; F5; Westcon Security; Dell Software; Pure Storage; Global Distribution; Blue Coat, Elitecore and ComGuard have been confirmed as event partners.  More will be announced in the coming days.
Rajashree Rammohan, Publishing Director, Technology and Finance Division, CPI Media Group, says, "For the first time in the region, Reseller ME is organising an enterprise channel meet, offering vendors and distributors an opportunity to meet potential partners in a setting that promotes new business relationships.
During the event, attending delegates will get a chance to interact with senior executives from participating vendors through various formats such as one-to-one meetings.
"This is an ideal opportunity to have meaningful conversations with a small group of channel players who are looking for innovative solutions, healthy margins and new ways to grow their business," Rammohan adds.
For more details about the event please go to: http://bit.ly/resellermeet2015