Reseller Middle East is gearing up to host its inaugural Margin Builder Forum on 8th May, 2018. Attendees will have an opportunity to learn measures on increasing profitability and network with industry leaders.
Sustaining profitability has become progressively more difficult as competition gets stiffer in the marketplace. Profitable partners are key to the success of a vendor's business in the region. However, declining margins have compelled many channel firms to adapt and diversify into newer avenues for growth.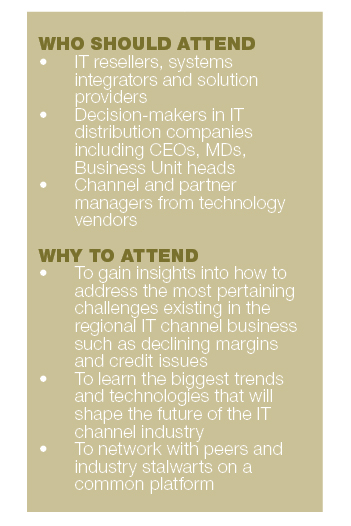 Reseller Middle East's inaugural Margin Builder Forum 2018 aims to shed light on the measures partners can adopt to ensure profitability. It delves into pertinent issues that the channel faces to discover tangible and immediate solutions. These issues range from shrinking margins, vendor pressures, credit challenges, optimising new technology opportunities, lack of resources and differentiation in their offerings.
The event will feature keynote addresses, panel discussions and networking opportunities. The panels will discuss key topics such as how partners can increase profit margins and combat channel credit issues as well as outline the characteristics of the future of IT channel industry.
Through a host of notable speakers including industry stalwarts and professional consultants, Margin Builder Forum 2018 will help partners draw out effective strategies to thrive in the evolving digital era.
To register for he event and for more information click here.