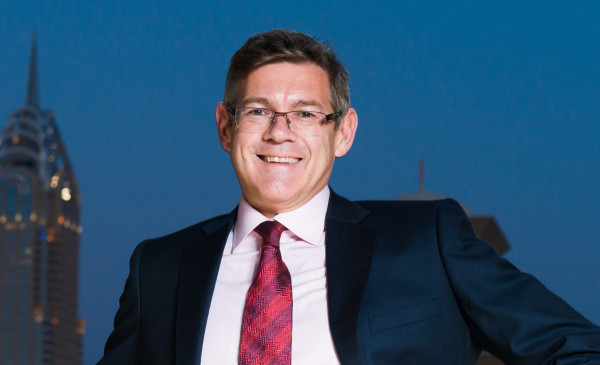 Adrian Pickering, Vice President, Middle East and Africa, Juniper Networks, gives us a lowdown on their participation at this year's GISEC and shares his thoughts about the current situation of the security landscape.
How many years have you been participating at GISEC? What kind of value do you expect to gain from the show?
GISEC provides an excellent opportunity for Juniper Networks, in conjunction with our security partner Fireware, to share our vision for Software-Defined secure networks.  We hope to better communicate how this approach to security can help companies effectively leverage their entire network for security.
What is the primary highlight of your participation at GISEC 2016?
Juniper's goal at GISEC 2016 is to offer customers the most comprehensive secure network solution embedded within and throughout the network. Using real-time threat information, our solution can help customers adapt to gain awareness and knowledge of activities and traffic traversing the network.
We will be highlighting the Security Director, which works together with our cloud-based security services (Sky ATP & Spotlight) to push policies into the network.
Spotlight Secure Connector policy adapts the network to protect against threats.  File types that typically carry malware are copied and sent to cloud.  A sandbox environment within Sky ATP using static or dynamic inspection techniques, manipulates the files to trick them in revealing their malicious behaviour.   Our Open Convergence Framework (OCF) provides integration with our technical alliance partners, enabling customers to subscribe to critical service feeds and threat information to receive real-time updates.
What do you believe are the technology trends that will impact the security landscape regionally?
In recent years, we saw what was once considered fiction become reality. Cyber-attacks are more diverse than ever before; from physical attacks by nation states on critical infrastructure and ransomware capable bringing business operations to a stop to the increasing number of data breaches exposing millions of records.
The security layers of security infrastructure companies are putting in place to keep ahead of attackers is creating added complexity to operations, which makes securing networks more challenging than ever before.  The network needs to be inherently secure and dynamically adaptable, automatically detecting aberrant behaviour and respond. Businesses cannot only look at securing the perimeters and endpoints, they now have to assume that threats and bad actors are already inside.