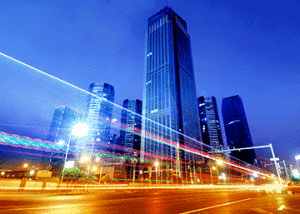 Riverbed Technology has announced it has achieved Oracle Validated Integration of its Riverbed Stingray Traffic Manager 9.1 with the Oracle E-Business Suite 12.1. Stingray Traffic Manager is a software application delivery controller (ADC), which helps enterprises and cloud operators create, manage, and deliver key services faster and at a lower cost.
Integrated with the Oracle E-Business Suite, Stingray Traffic Manager will help enterprises control and optimise end user services by inspecting, transforming, prioritising, and routing application traffic.
Riverbed is a Gold level member of Oracle PartnerNetwork (OPN). To achieve Oracle Validated Integration, Oracle partners are required to meet a stringent set of requirements that are based on the needs and priorities of customers. With Stingray Traffic Manager and the Oracle E-Business Suite, customers now have access to a low cost and flexible ADC that allows them to:
Scale the Oracle E-Business Suite by load balancing the application servers
Monitor the health of the Oracle E-Business Suite servers and raise alerts and routes around failed nodes when an error is detected
Improve performance by offloading the SSL traffic from the Oracle E-Business Suite servers
"Stingray Traffic Manager gives Oracle E-Business Suite customers access to a low cost and flexible ADC," said Jeff Pancottine, senior vice president and general manager of the Stingray application delivery business unit. "Other application delivery providers offer either hardware load balancers or limited virtual machine versions. Stingray is designed from the ground up to be deployed as software, so it is better suited to development, operations, and cloud needs."
"Oracle Validated Integration applies a rigorous technical review and test process," said Kevin O'Brien, senior director, ISV and SaaS Strategy, Oracle. "Achieving Oracle Validated Integration through Oracle PartnerNetwork gives our customers confidence that the integration between Stingray Traffic Manager 9.1 and the Oracle E-Business Suite 12.1 has been validated and that the products work together as designed. This helps reduce deployment risk and improves the user experience for our joint customers."
More than 22,000 organisations worldwide depend on Riverbed to understand, optimise and consolidate their IT infrastructure, through solutions that overcome performance issues caused by distance, distributed computing, and ever increasing amounts of data. As IT organisations embark on strategic initiatives to virtualise, consolidate and migrate workloads into cloud environments, users are moved farther from their data. Slow applications, slow file transfers and inefficient websites can negatively impact the performance and success of these initiatives.
Riverbed transforms IT performance by providing solutions spanning WAN optimisation, storage delivery, application-aware network performance management, application performance management, application delivery controllers, web content optimisation (WCO), and cloud data protection. By providing the broadest portfolio of performance solutions that deliver anywhere, any-application optimisation, Riverbed enables organisations to increase productivity and efficiency, while enhancing business resilience and controlling costs.