Salesforce has introduced Einstein AI and Analytics for Field Service Lightning, empowering companies to deliver a smarter onsite customer experience.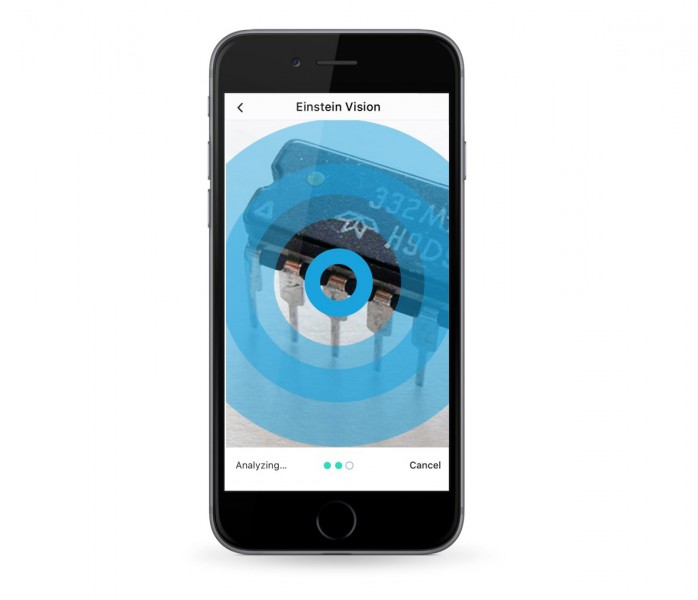 Field Service Lightning arms mobile workers with the insights and intelligence they need to increase productivity, boost onsite efficiency and drive revenue.
The Salesforce Service Cloud introduced Field Service Lightning last year, which extended the power of Service Cloud to create a "full-service platform" for managers, dispatchers and mobile workers. However, according to research firm Markets and Markets, as the multi-billion dollar field service market expands into new industries – including finance, healthcare, manufacturing and retail – there is even more demand to deliver onsite service.
Field service technicians have to deal with complicated equipment, but don't always have the right parts and often lack insight into pre-existing customer issues. This leads to confused employees, frustrated customers, and in the end, multiple trips to resolve customer issues.
Einstein Vision for Field Service harnesses the power of artificial intelligence to bring image recognition to field service. For example, with similar looking parts and serial numbers, dishwasher repairs are often complex. Now a dishwasher repairman who needs to replace a water inlet valve can simply snap a picture of the valve, and Einstein Vision for Field Service will quickly identify the exact product type—saving time for the customer, repairman and company.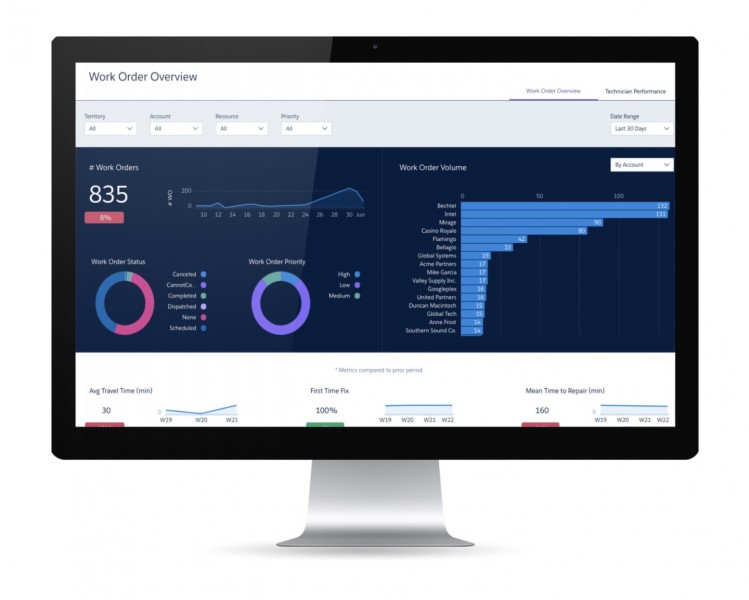 Equipment and inventory management leverages scheduling automation to ensure the correct work crew, equipment and trucks are always where they should be. For example, a cable company dispatcher is able to use equipment and inventory management to automatically see which technician is closest to the customer and has the correct cable splitters necessary to get a customer's television set up successfully.
Finally, Field Service Analytics provides actionable insights for managers to improve productivity throughout their mobile workforce. Service managers can now integrate all of their data into one easy-to-use application for a complete view of their mobile workforce.
"For nearly a decade, Salesforce has paved the way for innovation in the service industry," said Adam Blitzer, EVP and GM, Sales and Service Clouds, Salesforce. "Today, we're excited to bring our innovation a step further. With the introduction of Einstein and Analytics for Field Service Lightning, our customers will be able to deliver a smarter, more efficient onsite customer experience."