Google parent company Alphabet is reportedly giving Google Glass another chance.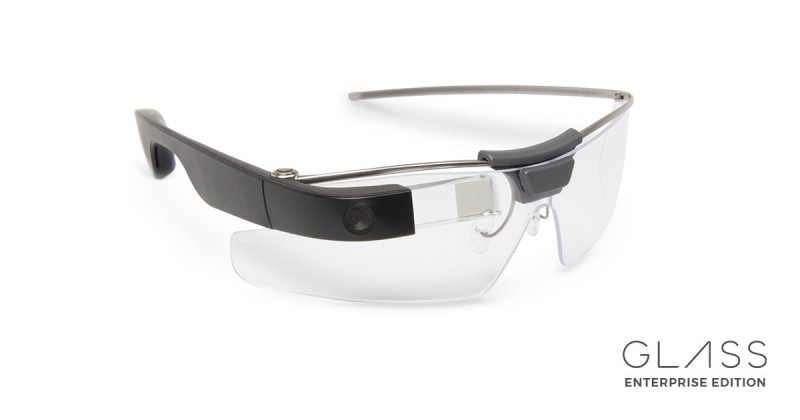 According to reports, the company has revived the controversial wearable device with a focus on enterprise applications.
General Electric, Volkswagen, and Boeing are among more than 50 businesses taking part in testing a Glass Enterprise Edition in a limited programme, project lead Jay Kothari said in a blog post.
The Glass Enterprise Edition will be made available through specialised partners. These efforts are being driven outside of Google as part of Alphabet's X subsidiary, which is why the product is now also officially just called Glass, sans Google.
The company said device has improved battery life and made more comfortable during long-term wear than before. It still resembles the original model, with a small see-through display and built-in camera.
The device's hardware also comes with better wireless networking, a faster processor, and the ability to work with prescription glasses, said reports.
"Glass, as you might remember, is a very small, lightweight wearable computer with a transparent display that brings information into your line of sight," said Kothari in the blog post. "In a work setting, you can clip it onto glasses or industry frames like safety goggles so you don't have to switch focus between what you're doing with your hands and the content you need to see to do your job."
He added that workers in many fields, like manufacturing, logistics, field services, and healthcare find it useful to consult a wearable device for information and other resources while their hands are busy. "That's why we've spent the last two years working closely with a network of more than 30 expert partners to build customised software and business solutions for Glass for people in these fields. We've also made improvements to the design and hardware so that it's lightweight and comfortable for long term wear. We've increased the power and battery life too," he wrote.
Google first introduced Google Glass back in early 2014, at the time flaunting that the wearable is the future of mobility.
Worn like a regular pair of glasses, and equipped with a small display in the corner of one's field-of-view, Google Glass intended to give users quick access to notifications, navigation instructions and more, all without the need to take out their phone.
One of the key features of the device, was a camera, capable of taking photos and short videos with voice commands. However, the said feature resulted to a huge backlash, as many felt uneasy by the fact that Glass wearers could record them without their knowledge.