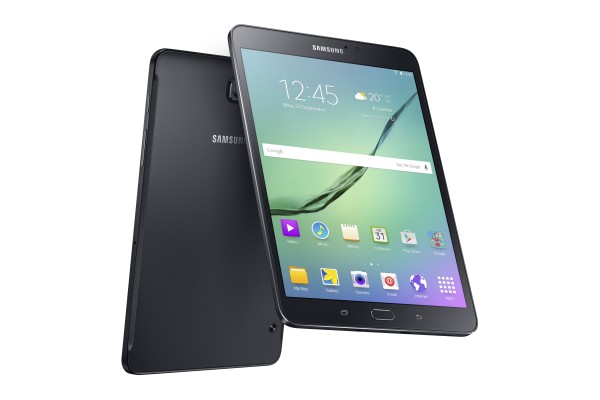 Samsung Electronics has announced the launch of its latest offering, the Galaxy Tab S2
According to the company Galaxy Tab S2 is not only packaged in the thinnest and lightest metal frame of its size, but it continuously delivers a stunning Super AMOLED display that is perfectly optimised for reading and viewing any type of digital content. With its stylish design, the Galaxy Tab S2 packs powerful performance features to offer enhanced usability, empowering users with new and improved choices in productivity and multitasking.
Hayssam Yassine, Head of IT and Mobile Team, Samsung Electronics, said, "We have developed the most advanced personal visual device that will undoubtedly set the new standard in immersive viewing and ultimate mobility. Backed by an integrated office experience, the Galaxy Tab S2 will be a constant companion for a range of users who value high-quality finishing and cutting-edge innovation."
At just 5.6mm thin and only 389g (9.7 -inch) and 265g (8.0 -inch) weight*, the Galaxy Tab S2 is designed for reading and consuming content due to its stunning Super AMOLED Display. By recreating the same viewing experience of browsing through traditional print media, the Galaxy Tab S2 promises comfortability in reading digital content, including e-books, magazines, webpages and newsfeeds. This reading-optimised ratio allows the user to enjoy a seamless reading experience without unnecessary scrolling.
In addition, the Galaxy Tab S2 continually displays bright and natural content for a more comfortable visual experience thanks to its advanced screen technology. The 'Adaptive Display' function intelligently adjusts gamma, saturation, and sharpness based on the application, the color temperature of the viewing environment and ambient lighting. Also, 'Reading Mode' modifies the screen's brightness level to help users read content for longer periods of time without straining their eyes.
The tablet comes fully equipped and preloaded with Microsoft Office Solutions and allows for storing around 100GB of files on the cloud via OneDrive for two years for free. Also, it's compatible with the advanced 'Book Cover Keyboard' that delivers the same convenience of a standard PC keyboard with a built-in trackpad for executing tasks on-the-go.
It is also built with a touch-enabled 'Fingerprint Scanner' for hassle-free authentication. The tablet also features 'Smart Manager,' which displays the device's settings automatically, including battery power levels, storage and RAM availability for users to efficiently manage their devices. It is also pre-installed with anti-malware for an extra layer of protection.
In addition, the Galaxy Tab S2 comes equipped with 'Multitasking,' allowing users to view and run two apps simultaneously, while 'Pop-Up Window,' allows users to easily navigate between multiple apps at once.
The Samsung Galaxy Tab S2 will come in a variety of connectivity, storage and size options: 9.7-inch and 8.0-inch versions with Wi-Fi and LTE, available in 32 GB with MicroSD up to 128GB. Both Wi-Fi and LTE versions will be available at major retailers in the UAE for AED 1,599 (8.0-inch version) and AED 1,999 (9.7-inch version) and for AED 1,799 (8.0-inch version) and AED 2,199 (9.7-inch version) respectively.