Dubai is a global leader in using digital initiatives to deliver Smart City projects, according to SAP CEO Bill McDermott while speaking at the recently held 'Dubai International Project Management Forum,' organised by Dubai RTA, DEWA, Emaar, and PMI.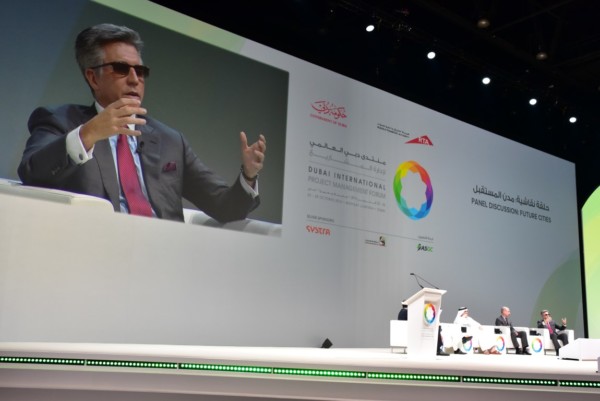 "Data is the currency of the 21st century – everything revolves around it. The insights we gather will help us shape a vision for where we must go. How do you make people happier? How do you make societies more successful and our environment more sustainable? This is where the world is going and technology will lead us. Nobody knows that better than the leadership in Dubai," said McDermott.
In the Internet of Things era, sensors and mobile devices are creating data to be analysed to save time and costs, and enhance efficiency of citizen services and staff productivity. Dubai's leadership has adopted future government innovations, such as online and mobile citizen services.
"Having delivered record-setting mega-projects, Dubai has the vision and experience as a future government leader to ensure that mega-projects such as Smart Dubai and Expo 2020 are delivered safely, on time, and on budget," said Tayfun Topkoc, Managing Director, SAP UAE.
Real-time dashboards can provide governments with instant insights on the effectiveness of citizen services, providing more informed decisions that can enhance quality of life across key industry verticals such as banking and finance, education, healthcare, hospitality, transport, and travel.
"Dubai's leaders understand that cities are increasingly run like data-driven businesses, with future government tools enabling citywide visibility and efficiency, economic competitiveness and citizen happiness, and empowering youth to be leaders in the Digital Economy," added Tayfun Topkoc.
SAP co-innovates with over 4,500 governments worldwide, leveraging global best practices from cities such as Barcelona, New York, and Vienna.