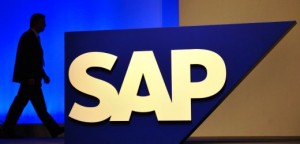 SAP has abruptly reorganised its development strategy, with SuccessFactors CEO and cloud strategy chief Lars Dalgaard leaving the company and executive board member Vishal Sikka now tapped to lead a single software development unit. 
Sikka has been a champion of SAP's HANA in-memory database platform, which has been positioned as the future convergence point for all of SAP's technologies. After Friday's announcement, those plans may speed up. All SAP development staffers will report to Sikka as of June 1.
As for Dalgaard, he will leave SAP as of June 1 "to become an investor," and will "continue to play an active role as an advisor to the SAP cloud business," SAP said. Dalgaard's exit comes less than two years after SAP purchased SuccessFactors for US$3.4 billion.
Dalgaard was scheduled to appear earlier this month at SAP's Sapphire conference but ended up canceling due to a death in the family. He also has a child who has been battling leukaemia.
On balance, Dalgaard, who is known for his energetic public persona, has been less visible at SAP than many expected he'd be after the SuccessFactors acquisition.
Dalgaard had been discussing this move for some time with SAP's leadership, co-CEO Bill McDermott said during a conference call Friday. Dalgaard wanted to continue working with SAP while also becoming an investor in companies, according to McDermott. "We were happy to accommodate him because we think the world of the guy," he said.
"We're not letting Lars go," McDermott added. "He's our strategic cloud adviser. We're not turning off his email and he can keep his PC."
It wasn't clear Friday which types of investments Dalgaard will pursue. "You really have to ask Lars," SAP co-CEO Jim Hagemann Snabe said during the call. "I hope he will invest a lot in SAP."
SAP officials have spoke often of how Dalgaard and the SuccessFactors staff gave SAP "cloud DNA," helping it transform itself from a purveyor of mostly on-premises software.
Even as Dalgaard steps down from his role at SAP, "the cloud DNA is now embedded across 65,000 souls and hearts," McDermott said. "We're fired up. We are just getting started here."
Dalgaard's departure and Sikka's additional responsibilities gives SAP the chance "to get some economies of scale around HANA and instill some innovative development methodologies," said analyst Ray Wang, CEO of Constellation Research.
The personnel change also seems to further shift the balance of power inside SAP away from its core Walldorf, Germany, operations.
With HANA, Sikka showed that SAP could build a significant new product business outside of Germany, Wang said. "Today with the SAP Labs, SAP's R&D is more global than ever with Tel Aviv, Shanghai, Bangalore and U.S. labs playing a big role." Sikka himself is based in California and together with SAP co-founder and chairman Hasso Plattner has led the strategic push to HANA.
SAP made other personnel announcements on Friday as well.
Responsibility for SAP's cloud software sales operations will be handed off to Bob Calderoni, CEO of Ariba, another company SAP acquired in its bid to build out a cloud software business.
Executive board member Gerhard Oswald is going to head up a new focus area called Scale, Quality and Support and will oversee SAP's recently announced HANA Enterprise Cloud service.
SAP is also losing its human resources director, Luisa Delgado, who is leaving to become CEO of an unspecified company. SAP's chief financial officer, Werner Brandt, "will take on the Executive Board responsibility for Human Resources and become the Labour Relations Director in Germany," according to a statement.