Saudi Aramco has announced commercial cooperation worth over $10 billion with 14 American companies during Saudi-US CEOs forum in New York, including a number of tech firms.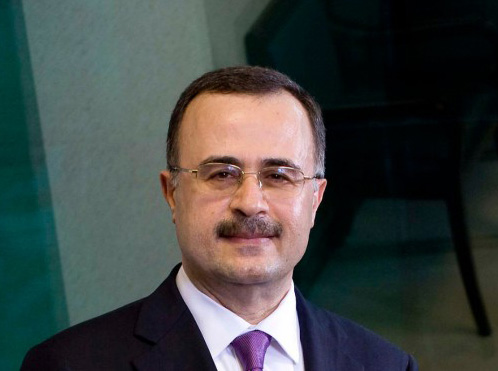 As part of Saudi Aramco's bid to promote bilateral business and cooperation between the two countries, a number of arrangements and prospective collaborations were discussed during an event hosted yesterday, with Crown Prince Mohammed bin Salman in attendance.
Speaking at the Forum, Saudi Aramco President and CEO Amin Nasser said, "The growth of Saudi Aramco's operations and the strategic roll out of Saudi Vision 2030 will provide multiple opportunities for strengthening our collaboration and partnerships, not only in the oil and gas, refining and chemicals sector but also includes digital technologies and cooperation in the field of environmental conservation, climate change and the development of innovation through the establishment of relations with a group of leading American institutions in the academic, research and cultural, which are among the best in the world.
"We are also looking at cooperation in infrastructure, manufacturing and services industries; all of which the United States is distinguished for, and critical to managing and operating as well as growing an enterprise of Saudi Aramco's scale," he added.
The commercial collaborations include a new deal with Alphabet's Google Cloud to jointly explore the potential establishment of cloud services, confirming rumours reported by Tahawul Tech earlier this month.
In addition, Saudi Aramco has inked deals with the following companies:
Honeywell International Inc.: A contract for Main Automation Contractor (MAC) services for a new Process Control System (or upgrade of existing ones).
Raytheon Company: An MoU to develop cybersecurity services.
Schlumberger Ltd: A corporate purchase agreement for Downhole Equipment & Services & Wellhead & Surface Control Equipment.
Baker Hughes, A GE Company: A corporate purchase agreement for Downhole Equipment & Services.
Halliburton: A corporate purchase agreement for Downhole Equipment & Services including well and rig services.
Saudi Aramco Nabors Drilling (SANAD): An onshore drilling agreement.
Weatherford: A corporate purchase agreement for Downhole Equipment and a Well Testing Services contract.
ARO Drilling: An offshore drilling services agreement.
Emerson Electric Company: A corporate purchase agreement for Process Automation Systems, Remote Terminal Units and Control Values.
Texas Iron Works: A corporate purchase agreement for Downhole Equipment Services.
National Geographic: An MoU to initiate a new relationship targeting multiple media future collaborations.
Smithsonian Institute: An MoU to conduct joint research and scientific knowledge and the environment, sharing initiatives in addition to cooperation in cultural, content and curatorial partnerships.
Center for Strategic & International Studies: An agreement to advance joint research projects.