Saudi Arabia's Crown Prince Mohammed Bin Salman plans to meet with executives from global companies including the heads of Apple and Google, during his first trip to the US, according to a report by Bloomber which cited a person briefed on the trip's details.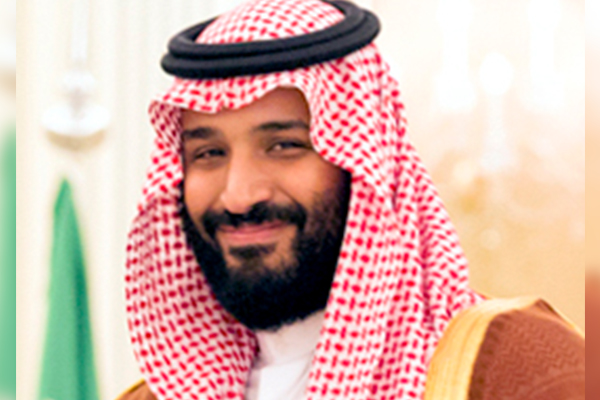 Prince Salman is reportedly scheduled to hold talks with President Donald Trump and senior administration officials next week in Washington.
His itinerary also may include stops in New York, Boston, Los Angeles, San Francisco and Houston, the person said on condition of anonymity because the plans aren't final.
The prince will also hold meetings with top movie industry executives in Los Angeles, the person said, as his government presses ahead with a plan to allow commercial cinemas in the conservative kingdom for the first time in more than 35 years.
A Saudi embassy spokesman in Washington declined to confirm the itinerary and said official details will be released later. Officials at Apple and Google parent Alphabet Inc. declined to comment.
The trip is set to be Mohammed bin Salman's second in three years to the United States west coast, and is expected to increase Saudi Arabia's involvement with the global tech industry, following its $3.5 billion investment in Uber, that made it the largest foreign investor in the ride-hailing app at the time, its $45 billion investment into SoftBank's technology Vision Fund.
Sources have told Tahawul Tech that preparations are underway for Saudi Arabia's crown prince Mohammed bin Salman to complete three deals with top American technology firms upon his visit to the US later this month.
A $1 billion deal with Amazon Web Services for three data centres in the Kingdom is expected to be completed, while an Alphabet-Saudi Aramco deal for "enterprise-based" data centres, which could comprise a publicly-traded venture, could also be finalised. There are still many details to work out in the deals, and it is unclear when – or whether – such a deal will be finalised, sources said.