SCOPE Middle East has announced that it is now a member of the HID Advantage Partner Program, a loyalty-based programme which advances a partner's relationship with HID Global.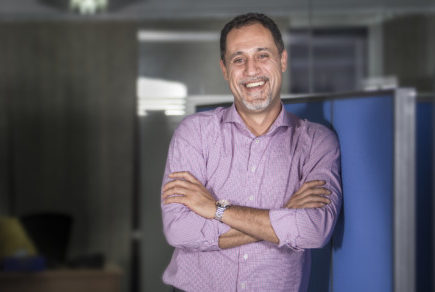 As a member of the programme, SCOPE will distribute the full range of IAM Solutions, including HID Global's ActivID Authentication Solutions and ActivID Credential Management System.
Fadi Abu Eqab, Chief Executive Officer, SCOPE Middle East, said, "HID Global has pioneered a new generation of identity and access management solutions. The company's solutions deliver a range of security features that uses multi-factor authentication solutions to help protect digital identities. This is critical to combat the increasing types of sophisticated cyber-attacks that threaten websites and networks globally. Reports of the dramatic rise in cybercrime and ransomware in the Middle East have dominated mainstream media in the past couple of years that have made enterprises in the region aware of the importance of securing their networks. Partnering with HID Global perfectly positions our resellers to address these concerns by offering regional organisations a host of world-class security solutions."
The VAD provides a range of value-added services, including sales, marketing and technical support. As a member of the HID Advantage Partner Program, the company will work closely with HID Global to enhance end-user value in the Middle East and North Africa (MENA) region SCOPE Middle East has built a new Cyber Security division promoting a wide range of market-leading security solutions from Symantec Blue Coat, Stormshield and Kaspersky lab including DDoS protection, SSL Insight, data centre firewall, Secure Web Gateway, web application firewall (WAF) and DNS Application Firewall.
Miguel Braojos, Vice President Global Sales, IAM Solutions, HID Global, said, "Addressing and fulfilling end-users requirements is critical in order to invest with confidence in HID Global's trusted identity solutions. As a member of the HID Advantage Partner Program, SCOPE helps support the essential links in the HID Global value chain. The company's strong team of security experts has extensive experience working with enterprises and financial institutions, further extending our commitment to quality and driving end-user value."