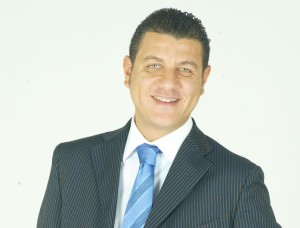 At its annual Worldwide Partner Conference (WPC) in Washington DC this year, Microsoft updated its channel partners from across the globe on the company's latest highlights and plans for the next couple of months.
With over 16,000 attendees from more than 140 countries, the five-day conference offered a platform for partners to gather together and network while also discussing ways to drive business growth and identifying new areas of opportunities.
Hany Hussein, Microsoft Channel Chief, MEA, said, "WPC is the meeting point for top-tier Microsoft partners from across the world, be it large enterprises or small to medium businesses. Leaders and visionaries of the IT industry all come together to stimulate innovation and growth to new heights."
The conference kicked-off with an IAMCP Golf Tournament and included keynotes from Microsoft executives such as Kevin Turner, COO, Phil Sorgen, Corporate VP, WW Partner Group and Gavriella Schuster, General Manager, WW Partner Programs. Other top Microsoft leaders also discussed the company's plans for the future in a mobile-first and cloud-first world.
Hussein said, "Satya Nadella also joined other Microsoft execs for a key note focusing on the organisation's leadership and discussed the productivity and platform for the company in this mobile-first, cloud-first world and how Microsoft together with its partner community, will provide the solutions that allow people around the world to do and achieve more.  On the final day, the partner community from around the world got a chance to showcase their area."
Partners were also recognised and awarded at the '2014 Partner of The Year' award ceremony. "At the Microsoft WPC this year, Microsoft honoured its highest-performing Microsoft Dynamics partners for demonstrating exceptional levels of growth while delivering innovative solutions that have helped their customers drive their businesses forward. These partners are an inspiration to the Microsoft team because by setting high standards, they have contributed directly to the success of Microsoft," he explained.
Overall, 13 resellers were honoured with the '2014 Microsoft Dynamics Regional Reseller of the Year' award and 9 independent software vendors were awarded the '2014 Microsoft Dynamics Regional ISV of the year' award.
Hussein added, "Several key criteria were considered when selecting Microsoft Dynamics Certified Partners such as sales performance, technical expertise, consistent high-level customer satisfaction and feedback from Microsoft team members."
Adopting strategies to counter cloud and mobility, the software vendor will also be integrating the cloud into its partner network with 3 new cloud-focused competencies – Small and midmarket cloud solutions: for partners selling Microsoft Office 365 to small and midmarket customers, Cloud productivity: for partners selling Microsoft 365 for enterprise customers and Cloud platform: for partners who specialise in delivering infrastructure, PaaS and SaaS solutions on Microsoft Azure.
"With this, Cloud Accelerate, Cloud Deployment and Azure Circle will be retired. To help partners transition easily to the cloud, Microsoft is providing the tools and resources to get partners started on the new service," concluded Hussein.