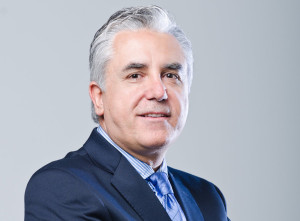 Secure Mobility VAD Oxygen and Aruba Networks have announced that  the company has expanded its existing offering of tier-one wireless networking solutions to the channel for both the small-to-medium enterprise (SME) and the small-to-medium business (SMB) markets in the Middle East Region.
Oxygen has evolved its strategy to engage with small and midsize businesses, and will focus on training SMB-focused VARs and helping them provide "enterprise-grade security, resiliency and unlimited scalability to the customers they serve."
Oxygen will offer sales and technical support and PR & marketing support through its Partner Incentive Program.
It will also provide sales and technical training toits value-added resellers on the Aruba SMB product line across the Middle East region starting from August.
Aruba Networks SMB product line includes 'Aruba Instant' and new WLAN access points and software, expanding the Instant product line of Wi-Fi networks.
These dual-radio APs deliver wireless data to 5-GHz devices with 802.11ac technology, while also simultaneously supporting 2.4-GHz 802.11n clients.
Khalid Laban, Board Advisor, Oxygen said, "Oxygen will push hard behind the Aruba SMB products which are aimed at improving Wi-Fi capacity, security, and management for the SMB market. We will enable SMB-focused partners, as well as large Oxygen partners with SMB practices, to build Aruba's presence among smaller businesses. Our training program will help the channel to develop, so that they are well equipped with the product lines, and our unique programs will help them in their service as well as support to the organisation."