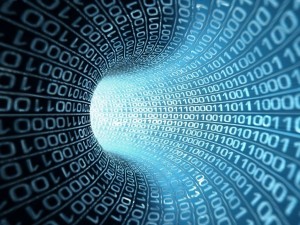 Siemens' Smart Grid division has announced a global strategic cooperation in big data with Teradata, through which it will further optimise its solutions' portfolio to provide energy utilities with more transparency on the status and activities in their networks.
"Based on the broadest smart grid technology portfolio and our leading position in energy automation and metre data management, we know which data are key to an optimised operation of networks," said Dr. Jan Mrosik, CEO, Siemens's Smart Grid division.
"Combined with Teradata's expertise in analytic data solutions, we can provide our customers with relevant and valuable information, allowing them to make faster and significantly more informed decisions."
Teradata's Unified Data Architecture is a framework for smarter data management, processing and analytics, which enables utilities to exploit large quantities of data.
Date on this scale is generated when utilities operate infrastructure which Siemen's Smart Grid division has upgraded from traditional networks to smart grids – with enhanced automation, new sensor technology, communication systems, and software applications.
For example, one million smart metre devices alone can produce a data volume of up to several petabytes a year. According to IMS research, today there are 178 million smart metres for energy installed, and by 2016 this is expected to rise to 343 million.
While utilities face an increasingly challenging business environment, the emerging IT evolution in the energy sector is proving to be a key competitive solution for utilities.
To remain competitive and able to meet ever-changing regulatory and economic requirements, utilities have to utilise both technological and commercial data generated at ever-shorter intervals to optimise their systems.
By analysing large data volumes, utilities can quickly assess costs and time needed to restore power if there is a blackout, whilst queries about transmission losses relative to manufacturer types, geographical locations and weather locations can enable better planning of networks and load flows. Furthermore, maintenance can be performed based on data about actual wear, rather than on a fixed cycle, and through the implementation of geographical data, workforces can be deployed more efficiently.
Through the announced collaboration, Siemens and Teradata are the first to offer end-to-end integration of operational data with smart metre data for analysis on a single platform.
"Of course, just collecting and storing data doesn't drive a cent of value to a utility's bottom line, or help a utility's customers understand their energy consumption," said Hermann Wimmer, President, Teradata. "By integrating their data and running their analytics on the Teradata platform, utilities can apply intelligence to networks, and use metre, asset and other sources of data to gain operational efficiency, improve service, and increase customer satisfaction."