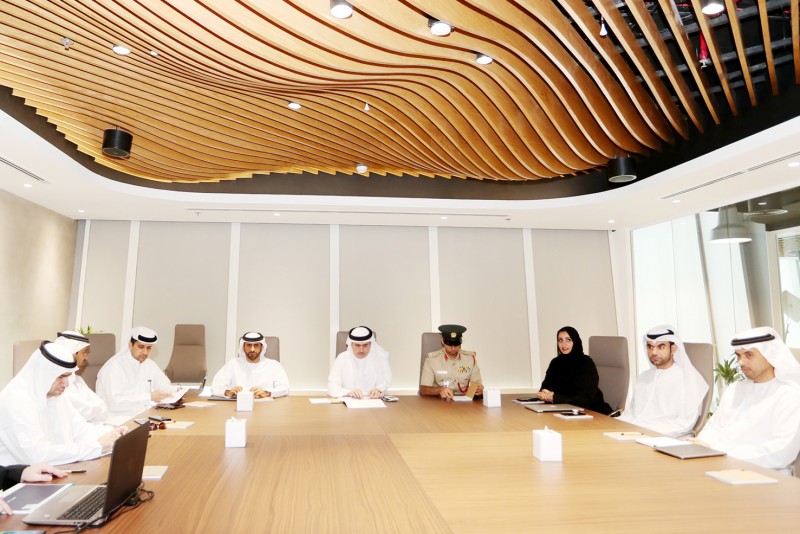 The Smart Dubai Office (SDO) board of directors has held its 10th meeting, congratulating its members on the successful completion of the first phase of the Smart Dubai Plan.
The meeting was presided over by chairman H.E. Saeed Mohammed Al Tayer, and reviewed the Smart Dubai Strategy 2021, launched at Smart Dubai's Future Now event by His Highness Sheikh Hamdan Bin Mohammed Bin Rashid Al Maktoum, Crown Prince of Dubai and Chairman of the Executive Council, where he announced that the Dubai Government would celebrate the end the era of paper government transactions by issuing the last printed government document by 2021.
While SDO has already drafted a roadmap for paperless transactions to respond to any inquiries in this connection, paperless transactions have actually started to be conducted in the Roads and Transport Authority (RTA), Dubai Electricity and Water Authority (DEWA), and the Department of Economic Development (DED).
Al Tayer said, "We will continue to work diligently and adopt the best solutions and technologies to keep up with the aspirations of our prudent leadership, as embodied in providing real-time and seamless smart services at any time and from any place and consolidating the bases of creativity and innovation for the UAE to lead as an example to follow."
Meanwhile, H.E. Dr Aisha Bint Butti Bin Bishr, Director-General of SDO, highlighted the major milestones achieved by SDO and its subsidiaries of Dubai Data Establishment (DDE) and Smart Dubai Government Establishment (SDG).
She demonstrated the Dubai Pulse platform, which will host Dubai's data and the backbone of the emirate's smart transformation, and underlined the Dubai Smartpreneur Competition, which was launched by Dubai Chamber in collaboration with SDO and received nearly 700 innovative ideas, of which 50 ideas were picked for the second phase.
Later, Bin Bishr discussed the launch of the Dubai Data Economic Impact Report at ArabNet Digital Summit which showed that open and shared data would result in a Gross Value Added impact of AED10.4 billion across every sector in Dubai from 2021. She also gave an explanation about the launch of Dubai Now platform, a smart one-stop-shop for all Dubai Government services launched by SDG on May 15.
"Dubai has succeeded in transforming itself into a world-class smart city of a pioneering position, thanks to the ambitious vision of His Highness Sheikh Mohammed Bin Rashid Al Maktoum, Vice President and Prime Minister of the UAE and Ruler of Dubai", Bin Bishr said.
"We look forward to having a delightful living experience for all Dubai inhabitants in all walks of life. The next few years will witness great achievements in terms of economy, environment, individuals, mobility and governance, which would provide a high-quality life in Dubai. By having a clear vision supported by an ambitious leadership that seeks people's happiness and by harnessing the latest cutting-edge technology to serve people, we can provide the smoothest high-quality life for Dubai inhabitants, enabling them to have an actual experience of the happiest life in Dubai", Bin Bishr said.
The meeting was attended by H.E. Ahmad Mohammed Bin Humaidan, Vice Chairman of the Board, the board members Dr Bin Bishr; Brigadier Khalid Nasser Al Razooqi, Director-General of Smart Services Department at Dubai Police; H.E. Yousef Hamad Al Sheibani, Director General of Dubai Centre for E-Security; Mohammed Abdullah Al Zaffin, Director of IT Department at Dubai Municipality; and Abdullah Ali Al Madani, CEO of Corporate Technical Support Services at RTA; and Eng. Saud Aziz, Board Rapporteur.