Omnia Pay, in partnership with Mashreq Bank, has successfully integrated its mobile point of sale solution (mPOS), POS Plus, and all-in-one payment devices into the checkout process of Home Centre.
Home Centre, a home furnishings retailer with over 100 stores across the Middle East, North Africa and India, has also extended the POS Plus service to include delivery schedules through its mobile app, to acquire greater insight into its customers purchasing behaviour with a view to more tailored customer promotions.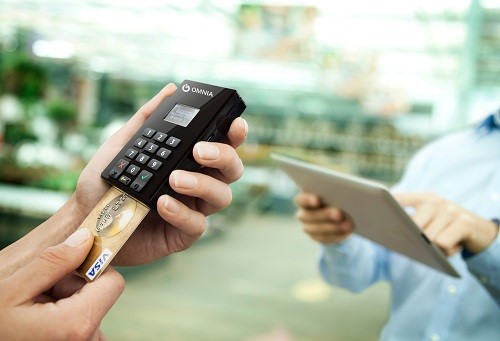 Médéric Payne, CEO, Home Centre, said, "The POS Plus mPOS solution provides customers with a convenient, personal shopping experience with one-to-one interaction with our staff right from browsing products to completing their purchase.  Staff have stock and delivery information at their fingertips and are able to cross-sell and up sell during the one-stop shopping experience."
Pankaj Kundra, Head of Personal Banking, Cards and Payments at Mashreq Bank, explained why Mashreq sees the importance of being a pioneer in the mPOS revolution in the UAE, "POS Plus is an agile solution in a marketplace where we need to be increasingly customer focused. Payment mobilisation, not only in retail but wherever there is a need for a customer transaction, is the future.  Mashreq is proud to be part of the customer experience transformation with Home Centre."
According to Home Centre, using the latest mPOS devices, POS Plus provides staff with direct access to product information, stock levels, prices and promotions. In addition, it further enhanced the integration of the Shukran rewards programme, a retail loyalty programme in the Middle East, pioneered by Landmark Group.
Maseeh Ahmed, Founder and Managing Director of Omnia Pay said "We are delighted to be offering a robust mPOS solution to a top-tier retail group like Landmark.  With the increase of digitalisation, and the expectation that information or services should be available at the press of a button, the payment process needs to adapt. Customers demand a more personalised, convenient service in an environment where people want to shop and go.  The mPOS market is expected to increase by 400 percent by 2019, according to recent research so large retailers need to keep ahead of the competition."