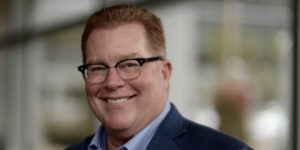 SonicWall has announced the launch of a new lineup of professional security services to help customers implement and operate security solutions that protect them from cyber-attacks. The new professional security services, distributed by SonicWall's new partner enabled services programme, are designed and delivered in partnership with the firm's extensive network of channel partners.
"SonicWall technology and the new professional security services delivered by SonicWall's channel partners present a powerful defense against advanced malware and ransomware that threaten enterprises of all sizes," said SonicWall president and CEO Bill Conner. "These new services help customers accelerate the time-to-value of their SonicWall security solution investments."
The new services span three critical competencies required to meet the needs of businesses seeking to protect themselves in an increasingly complex and dangerous cyber threat landscape, said the company. The first competency is implementation services, including compliance audit prep, and remote and onsite implementation services for SonicWall products. Next one is solution services, such as security health checks, wireless security deployments, campus networks and distributed network solutions. The third competency is architecture services, which are offered for complex or large-scale solutions and customer environments, such as DPI-SSL deployment or SuperMassive firewall implementations.
Each of the service offerings are designed to ensure SonicWall customers receive the best possible network security solution design for their specific environment and requirements, as well as prompt and accurate solution implementation and optimised ongoing solution operation.
The company said that the foundation of this offering is the new SonicWall Partner Enabled Services Programme, which identifies and enables SonicWall SecureFirst channel partners that have a security-focused professional services practice.
Through the programme, partners are vetted, granted status as a SonicWall Authorised Services Partner and given access to exclusive training, tools, sales, marketing and technical resources to help them deliver SonicWall's new implementation, solution and architecture services. Each professional security service is developed and delivered exclusively through SonicWall's global network of channel partners.
"This breakthrough approach to delivering high-value professional security services is only possible due to the incredible SonicWall channel partner ecosystem that has developed over the last 25 years," said SonicWall SVP and chief revenue officer Steve Pataky. "SonicWall partners trust each other to engage respectfully with their customers to deliver high-grade professional security services. In doing so, they deliver the most effective security solution and drive incremental opportunity for their business. Our broad channel, Authorized Services Partners and, most importantly, our customers, all win."
The SonicWall Partner Enabled Services Programme is available to SecureFirst Partners in North America and EMEA from this month.
Earlier in the year, the company had introduced initiatives designed to help its partners secure customers in the shifting cyber arms race – SonicWall University to train partners on cybersecurity, and new global marketing programmes to help the channel deliver their cybersecurity solutions to small and medium-size businesses (SMBs). The vendor also exhibited its advanced security solutions at GITEX Technology Week last month.