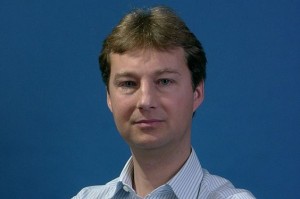 Sourcefire announced today it has strengthened and expanded its FirePOWER appliance family, providing users with the unmatched ability to protect against sophisticated malware, advanced persistent threats (APTs) and targeted attacks.
One of the Sourcefire's latest innovations is the introduction of advanced malware protection for FirePOWER, which provides visibility and control of modern threats on the network from point of entry, through propagation, to post-infection remediation.
"Network-based antimalware detection solutions provide defence in depth for organisations looking to reduce their exposure," said Neil MacDonald, VP and Gartner Fellow, Gartner Research.
"However, if performed inline, it should have minimal impact on network performance. Enterprises want solutions that don't require the purchase of an additional appliance, learn and adapt over time and provide historical visibility for retrospective analysis."
Sourcefire has also introduced additions to the FirePOWER 7000 Series appliance lineup, and new 5.1.1 software featuring file type detection and control, as well as security intelligence for IP reputation and blacklisting.
With the new models, Sourcefire's performance range now spans from 50 Mbps to 40+ Gbps. FirePOWER appliances provide "industry-best" threat protection with proven performance leadership, and comprise Sourcefire Next-Generation Intrusion Prevention Systems (NGIPS), with and without application control, and Next-Generation Firewall (NGFW) models on a universal platform.
"With this release, Sourcefire has continued to innovate and deliver industry-leading threat protection and performance that can easily scale and evolve with an organisation's security needs," said Martin Roesch, founder and interim CEO, Sourcefire.
"Adding advanced malware protection for FirePOWER significantly expands these benefits, helping combat threats before, during and after an attack. This is critical for organisations taking a proactive stance to mitigating the impact of sophisticated malware that can quickly permeate a network."
According to Anthony Perridge, Channel Director EMEA, Sourcefire, the security vendor is the market leader and innovator within IPS and now next-generation IPS, and this launch allows it to maintain that lead.
"We're not as big as some of our competitors so one of the best ways we can compete with our competition is to out-innovate them and then out-execute them. This launch takes our FirePOWER appliances and adds more functionality to them. We started as an IDS and now we're a next generation IPS company and we're lowering more solutions onto that platform. We also have a next generation firewall that you can run on the same platform and now we have network-based advanced malware protection. So it's kind of just Sourcefire continuing to innovate and it's the next step for us," Perridge said.
When it comes to the Middle East market, Sourcefire said that it views it as similar to anywhere else in the world when it comes to security threats.
"The biggest banks in Europe, North America or Asia have the same issues and challenges than they do in the Middle East. To a degree, the Internet has globalised everything and the problems that are being faced in the Middle East are just the same as they are anywhere else in the world," Perridge said.
"The nice thing for us is that what we create in North America, as a North American company, is equally relevant to the largest companies in the Middle East. What they're all suffering from – which is where this product launch and advanced malware protection in particular comes in – is sophisticated malware, advanced persistent threats and targeted attacks. So this is a solution for all of the above," he added.
Sourcefire is renowned in the region for being a channel company by doing all of its business through security companies, outsourcers and managed service providers.
As such, Perridge said he believes this latest FirePOWER product launch is an attractive proposition to its channel partners in the region.
"We do absolutely use the channel as our kind of lair of local support and selling skills," he said. "We leverage the channel as much as possible and tying that back to this product launch, it's a nice upsell for a channel partner as we do have customers in the Middle East with our technologies and so the partner does not have to go and sell a brand new vendor with a brand new appliance.
"They can go back to their existing Sourcefire customers with a solution for a problem that runs on the same platform that the customer already has, so it's a complementary upsell as opposed to a whole new sales cycle."