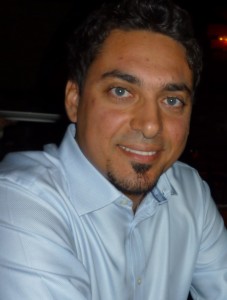 The world of computing is always changing;  corporate mainframe computers were replaced by desktops; desktops became laptops; phones became mobile and then became smart; and mobile data streaming allowed smartphone, handheld and tablet device users to be connected anywhere in the world. These advances were game changers – new technology that made older systems obsolete almost overnight. They were revolutions not evolutions, and those businesses that couldn't adapt quickly enough were replaced by those that could.
The cloud is the next major disruptor in the industry, and though the concept of cloud computing has existed for decades, the moment has arrived for it to move beyond simply enabling better collaboration or basic office-productivity applications and toward the delivery of entirely new business capabilities. With respect to design, the cloud has already begun to dramatically impact the creative process – enabling the delivery of not only more sophisticated products from an engineering and appearance standpoint, but also helping all parties involved to understand exactly what a product will look like and how it will perform when produced in the physical world.
Autodesk is employing the cloud to improve professionals' ability to perform compute-intensive design tasks. For example, architects and contractors already turn to cloud-based applications to determine the sustainable performance of a building via faster and more accurate energy analysis. Manufacturers everywhere are now able to tap into immense processing power to perform simulation to optimise their designs and make decisions about a range of product factors impacting weight, cost and safety.
Private, hybrid or public?
Both private and public cloud computing are hot topics in the Middle East and the focus of IT insider conversations and professional conferences alike. There's a very strong drive toward virtualisation, and one of the key issues on the minds of CIOs is storage; where is it held and how is it managed? Enterprises are generally reluctant to sub contract and share information within a public cloud. However, private clouds are much more prevalent.
There are various challenges within the Middle East including cost and change management. The cost of transition and disruption caused by moving from a traditional IT infrastructure to either a public or private cloud based system can be considerable.
Enterprises will also need to centralise their IT systems in order to move towards either a public or private cloud infrastructure. Additionally it can take some time to make the switch into the cloud – this is a considerable investment in change management. Furthermore, IT Managers and CIOs looking to move into the cloud are considering it as a long term decision. Cloud based solution providers must show regional proof that the change is smooth and secure. However when enterprises switch to the cloud, in the long term, they can reduce their capital expenditures in IT thereby saving money.
Taking it to the next level
The cloud allows professionals in any industry to extend their desktops with greater mobility, enhanced capabilities and more computing power – ultimately enabling them to do things they were never able to do before. While storage is an easy entry point into the cloud, we envision designers and engineers using the cloud for more refined capabilities such as high performance rendering, design optimisation, simulation and collaboration that were once the exclusive domain of organisations with access to local high-end computing resources. Using the cloud for collaboration and compute-intensive tasks is not only easy to incorporate into one's workflow, but it will help to reduce costs and increase productivity.
We are starting to see stronger adoption of cloud technology in the Middle East overall.  I would encourage professionals in every industry to continue experimenting with various cloud technologies that apply directly to their businesses.
As people become more comfortable with the cloud and realise the significant benefits that can be attained through its power, I think we will see rapid adoption of cloud services for collaboration, design optimisation and compute-intensive tasks.