LifeSize CEO Colin Buechler was in Dubai recently to attend the company's annual EMEA partner conference. He spoke to use about his company's go-to-market strategy and what sets it apart from competitors.
What is LifeSize's unique value proposition?
LifeSize is the innovation leader in video conference. We were actually the pioneer that created high definition video communications. We first launched our first product in 2005, so we've been shipping for seven years. We operate in 80 countries around the world with tens of thousands of customers. Much of the industry-firsts have come out of LifeSize.
We have been defining where the industry has been going since inception. As well as being the first to launch HD video conferencing, we were also the first to launch it for under $5000, so we brought price performance to the industry. Our vision is to provide high quality video communication to anyone anywhere. We wanted to make video conferencing mainstream, rather than just in the largest boardrooms in the largest companies in the world. To do that you have to create a flexible architecture that can be accessible to any company of any size. We continue to provide new applications to let companies take advantage of this high quality video communication.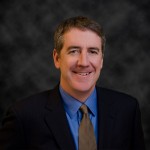 One great example is we were the first company to provide one button push streaming, recording and archiving, so not only can you collaborate in high definition, but you can record that with just one button push and then you can stream that out to thousands of participants and then archive that to provide either on-demand or live. We continue to provide those types of innovations around ease and simplicity. We're usually not looking where we are but where we're going. We saw mobility being an explosion in our industry. It went from something that was interesting and nice to have about a year and a half ago, to being mandatory in almost every deal that we look at, which has really been driven by tablets, specifically the iPad and increasingly Android devices. So we saw this trend happening and about a year and a half ago we bought a company called Mirial out of Milan, Italy, that was the leading provider of mobile high definition video communication that support the broadest array of mobile devices, both iOS and Android devices, in the world. That is an example where instead of developing we acquired to lead the wave into mobility.
Another great example of innovation from LifeSize is our virtualised infrastructure. We defined this incredible high quality video collaboration, but it was connected to almost arcane and backwards-facing infrastructure. Our industry has been very slow to adopt technologies that have been evident in many other IT stacks. Some of us don't necessarily come from the video conferencing industry. My Head of Products and I both come from Dell and so when we looked at infrastructure, we didn't want to build what other people build, that's not what LifeSize do. We try to redefine it in a way that we believe customers can take advantage of. We did the same thing with infrastructure so instead of building products that our competitors had, we build a very flexible infrastructure that we call our Universal Video Collaboration (UVC) platform, which was the industry's first virtualised infrastructure platform.
How do you see investments in video communications picking up in the Middle East and what would you say to end users in the region?
We're starting to see bandwidth being one of the top three priorities that governments are talking about as they try to improve the e-Networks in their countries and really starting with the cities and working their way out. We're really seeing a meaningful investment in trying to improve the broadband networks. One of the things that we do at LifeSize though is our codex support over 200 native resolutions. In the first place we provide high definition at the lowest bandwidths in the industry, which is 768kb. However, we understand that not every customer can take advantage of that bandwidth, so our codex will automatically readjust themselves to lower bandwidths and correct in order to provide the best quality of experience in any bandwidth. So we understand that not all networks will be perfect and we try to adjust for that with the technology rather than the customer having to adjust for that within the network. But the more investment we see in the network, the more opportunity there is for companies to take advantage of collaborative technologies like video.
What feedback are you getting from partners and customers in this region and what are the things they need you to help them with?
The feedback we get tends to fall into a couple of areas. One is around awareness with people wanted us to dispel some of the myths when it comes to video conferencing. The second is to make it far easier for them to understand and deploy. A lot of partners want to take advantage of providing video as part of a broader solution, but they need help in how to deploy and build those video environments in order to provide the best quality experience. Others are looking for help and assistance in order to make it easier for them to participate in the broader solution.
To you try to balance your expertise between technology and business?
Yes, we want to provide solutions to customers' problems now just sell them equipment. You find that if you can understand a customer's needs and provide them solutions to their problems, they're going to be loyal customers. If you come in and convince them to buy a product and they're still in the same place afterwards, we're going to go and try to find somebody else. We respect the intelligence of our customers and want to help them solve problems – that is what our technologies are enabling them to do. The Middle East is a very exciting market for us because there is so much change that is going on in the region and visual technology is a redefining technology. We're finding that industries, education, healthcare and business services are redefining themselves around visual technology because it's what's new a different in unified communications. Many industries are built around areas of expertise and you have to bring people to those experts in order to take advantage of that. Data and audio don't really change any of that, but with visual communication you're able to bring those experts to the people where they are. In universities around the world we're seeing distance learning explode and we're seeing healthcare redefine itself where it's not only training but remote diagnostics all the way to telepsychiatry is being built around high definition video communications. We're seeing that start to happen in the Middle East as well, where public entities and companies are getting past the awareness of what high definition video can do vs. what they had before. They're users are getting comfortable with it and now they're starting to say what more can we do with this technology and really started to press the vendors as to not just provide the capability but provide the additional functionality to really all them to take advantage of it.
Are you customising solutions based on vertical sectors?
That's something that we do with our partners and we really look for partners that have that expertise, whether it be vertical expertise or application-based expertise. A lot of partners add value to their customers by understanding those end customer needs well. So we have capabilities within our solutions that are built to verticals, especially some of the more public verticals like healthcare and education. But we really look to our partners to try and add value-added services on top of that to provide unique experiences for our customers.
What sort of partners do you look for?
We have distributors around the world that we work with but we look for distributors that have a partner network that can add value, whether we sign of direct partners or through distribution. The partners that we're looking for are ones that are going to add value to the solution whether it's a vertical focus or application focus.
How will cloud change the role of the channel?
The channels that want to embrace the cloud can and will be very successful. It requires an ability to build both a transactional business and a value-added business. SMBs require the same level of support as large organisation, but they live on smaller budgets and so the ability to be able to touch and reach a broad group of small businesses and treat them like larger customers, but do it in a cost effective way, through a strong marketing engine and strong inside sales engine, those companies are going to be successful moving towards the cloud. The other companies are the ones that are going to be able to add value on top of cloud-based services. There are many partners out there that provide unique capabilities and qualities of service on top of a cloud-based offering. Those are the ones that I think are going to be very successful. Those companies that fight the cloud and go against the cloud I think will struggle.