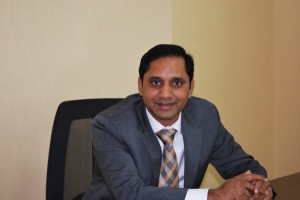 Spectrami, the value added distributor in the MENA region in association with General Dynamics Fidelis Cybersecurity Solutions, the threat detection and intelligence solutions provider, announced a special rewards program for channel partners.
Fidelis XPS will enable ADIB to discover, investigate and contain threats that bypass other network security systems. With XPS in its Network Security Infrastructure, banks will be now able to cover Advanced Persistent Threat (APT) in detecting the untraceable malwares and malicious traffic and to prevent such threats jeopardizing ADIB's infrastructure. The solution is intelligent enough in detecting the malicious traffic, infected nodes and any backdoor connections getting established.
Spectrami has created the rewards program in the simplest of the formats to support the efforts of channel partners and enable sales and pre-sales staffs exciting rewards. The rewards program is based on points systems and for every sale of Fidelis XPS both Sales and Pre-Sales is allotted certain points and these points can be redeemed against exciting gift rewards or cash rewards.
Anand Choudha, Managing Director, Spectrami, says, "We believe that it is extremely important for us to reward the efforts of sales and pre-sales staff of our channel partners with gifts or cash rewards. Such initiatives not just encourage people to perform better but also unlock the big opportunities for our channel partners that can further enhance the potential of their businesses."
Channel partners from UAE, Saudi Arabia, Kuwait, Qatar, Oman and Bahrain can participate in this rewards program by registering themselves online at Spectrami website before 15th December 2013.