IPv6 is no longer an unknown subject. Launched officially last year, the 128-bit IPv6 became necessary as the supply of 32-bit internet addresses on IPv4 began to run out. As more than 2 billion internet users are present globally and the number of devices connected to the web are increasing at a rapid rate, the newer version was designed to provide infinitely times more addresses compared to IPv4.
However, the challenge today is the adoption of IPv6. The Middle East region has seen a significant increase in the number of IPv6-capable fixed and mobile devices, however the adoption levels are very low. "It is important to note that at this stage only half of web pages are currently IPv6-capable, which is having an impact on usage in the region. While service providers are gearing up different parts of their networks to be ready for IPv6, we do not expect high usage of it until these updates have been deployed. This indicates that there are still some gaps in the end-to-end IPv6 adoption," says Fady Younes, Client Director, Cisco.
According to the latest data on the public Cisco tool, which was created to monitor the IPv6 adoption around the world, the highest IPv6 adoption is currently in European countries such as Switzerland, Germany, Luxembourg and France, followed by the US with Asia and the Middle East lagging behind.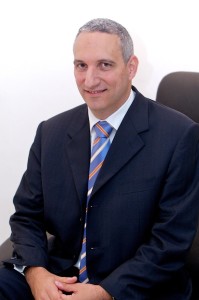 Identifying opportunities
Enterprises are cautious to tread on this new path because of the security and other concerns around it. For example, the lack of IPv6 security training, will there be bugs in the new code, who to approach for the deployment, and so on. But this can be turned into an opportunity for the channel players, says Younes. "The channel and service providers have an opportunity to bridge the gap between the number of capable devices and the actual adoption of IPv6," he says.
The Cisco Visual Networking Index (VNI) Forecast (2012-2017) highlights the potential in the Middle East region with an expected CAGR growth of 48 percent for fixed devices and 36 percent for mobile devices. "This growth is higher than any other market expected growth," Younes points out.
Agreeing with Younes, Sakkeer Hussain, Sales and Marketing Manager, D-Link Middle East & Africa, explains that now technology vendors, resellers and managed service providers may have opportunities to engage their customers not only for hardware and software sales, but "also for education and consultation on how to navigate the transition."
One way to go about this is to have an IPv6 plan in place, the channel and service providers should be working relentlessly on educating their customers and putting their concerns to rest. One of the key fears that leads to sleepless nights is how can it be deployed without disrupting business? Younes says, "It is important to address these concerns by setting up meetings with customers and taking the time to make them understand its importance and convince them."
Convincing customers
The best way to convince a reluctant customer is by presenting the complete potential and benefits of the new protocol. With two significant benefits, more address space and better mobility, the adoption to IPv6 should be immediate. But if that is not enough, Hussain adds, "It also boasts an enhanced quality of service that is required for several new applications such as IP telephony, video/audio, interactive games or e-commerce. Technically, IPv6 also allows for more efficient routing, improved methods to change ISPs, a surplus in security, multi-homing abilities and reduced management requirements."
Although the benefits are clear, the channel can also make a point by enlightening the customers about what they would miss out if adoption does not increase. "Organisations that choose to react to address exhaustion will find their customer base shrinking. It will be more difficult to innovate and more resources will be needed to sustain IPv4 investments. Proactivity is essential," Younes cautions.
Another point to be aware of is that, in the move from IPv4 to IPv6, there are profits to be made. Channel players need to understand the infrastructure of the client and make their networks IPv6-compatible and this analysis, along with the services offered, is valuable to the customers
The channel could take up the role of consultants and lead customers into the transition to IPv6, which is definitely the future. But it is up to channel players to make the most of these opportunities in the most profitable way.