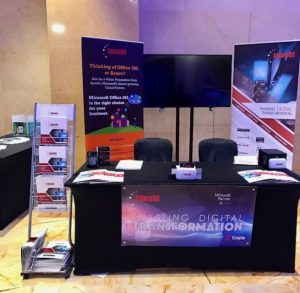 Spusht Technologies, a Dubai-based systems integrator, has announced its successful participation at the 12th edition of CET Middle East, last week in Dubai.
With over 16 sessions by 24 thought-leaders, the event is known for its leading knowledge-based conferences, seminars and exhibitions.
The 300 plus attendees were treated to speakers from across verticals hailing from companies such as SAP, Microsoft, Nokia, Majid Al Futtaim, du and Souq.com The topics that were discussed ranged from real-life case studies on digital transformation to omnichannel engagement. The forum provided attendees actionable takeaways to enhance customer experience. Additionally, it shed light on best practices and emerging trends in the region.
Cynthia Vedantham, marketing director, Spusht Technologies, said, "CET Middle East was a great networking ground for us. We interacted with decision-makers such as the CEOs, CIOs and IT heads from across verticals. We had the opportunity to showcase our offerings and expertise and discuss ways to work together."
Vedantham expects the interactions at the event to generate new opportunities and alliances for Spusht over the next few months.