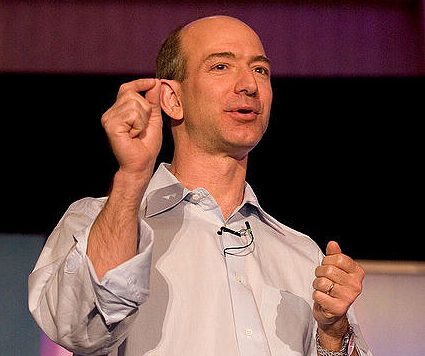 Amazon founder and principal shareholder Jeff Bezos has reportedly now become the world's newest $100 billion mogul after a Black Friday boost to Amazon's stocks, according to reports.
The Amazon founder's net worth reached $100.3 billion on Black Friday, according to Bloomberg. The $2.4 billion increase from Bezos' previous mark of $97.9 billion makes Bezos the second to reach the $100 billion milestone since Bill Gates in 1999.
In October this year, Bezos briefly overtook Gates as the world's richest man after a spectacular year that saw his net worth climb from around $60 billion to over $100 billion, according to Bloomberg's Billionaires Index.
Bezos first launched Amazon in 1995 as a website that only sold books. Just four years after Bezos created Amazon.com, the virtual bookstore became the template for how e-commerce businesses should be run, with sales of more than $610 million and more than 13 million customers worldwide.
According to reports, from the very beginning, Bezos wanted Amazon to be "an everything store."
In June, Amazon announced its acquisition of Whole Foods for $13.7 billion. The company plans to use the acquisition to expand Amazon into groceries, one of the last lucrative area of retail it has yet to fully conquer.
Bezos is also seeing promising advancements in his dream to fund humanity's first outpost on Mars. His space company, Blue Origin, last year launched its first reusable rocket.
Amazon has seen its most impressive growth over the last three years. At the end of 2014, its stock price was hovering around $300. It is now the fourth largest company in the United States.
The e-commerce giant has also ventured into various lucrative markets across the world including the Middle East. In July this year, Amazon has completed its acquisition of local e-commerce firm Souq.com for $530 million marking its official entry to the regional market.