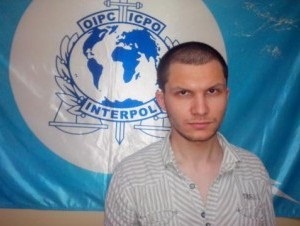 The creator of the SpyEye Trojan used to attack millions of online bank accounts has pleaded guilty to conspiracy charges in an Atlanta court. 
Arrested last summer after he was sent to the city by authorities in the Dominican Republic, where he was holidaying, Russian Aleksandr Andreevich Panin was eventually trapped by an FBI sting in which he was fooled into selling the malware to an undercover agent posing as a criminal.
Panin was accused of conspiring with co-defendant Hamza Bendelladj, extradited to the US last year, of developing and distributing SpyEye on an ongoing basis between 2009 and 2011.
The court appearance follows the arrest in Russia of 'Paunch', the alleged creator of another hugely important piece of malware, the Blackhole Exploit Kit.
Malware authors are now vulnerable to arrest because they are being hunted under the US Operation Clean Slate, backed up by bot hunters Microsoft and Trend Micro. Governments in places like Russia seem to be co-operating with the US and others after years when nothing was done and criminals roamed free.
The FBI said that Panin sold the malware to 150 clients who paid between $1,000 and $8,500 for it. It was these customers around the world who used the program to attack and rob online banks accounts.
At time the bank industry seemed to be powerless to stop SpyEye, just as it had been with Zeus, its merged predecessor that pioneered the bank malware niche.
Things started to go wrong for Panin when in February 2011 the FBI seized control of a key server located, as it happens, in Atlanta. As well as linking him to the malware, this version contained incriminating evidence of the malware's full feature set still and its ongoing development.
The US authorities have said the number of SpyEye-infected machines was around 1.4 million but the true scale of the international damage it caused must be far greater. Irresepective of his plea, Panin now faces up to 30 years in prison.
"This investigation highlights the importance of the FBI's focus on the top echelon of cyber criminals. The apprehension of Mr. Panin means that one of the world's top developers of malicious software is no longer in a position to create computer programs that can victimise people around the world," said FBI Atlanta Field Office, Ricky Maxwell.