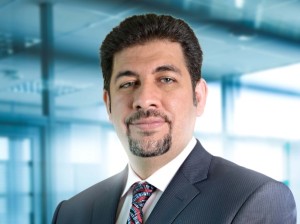 StarLink had conducted its annual Partner Conference for 2015 at Burj Al Arab hotel in Dubai, earlier this month. The event was in line with the distributor's 2015 theme of 'Partnering into the Future', with an attendance of over 100 channel partners from across the Middle East, Turkey, and Africa.
The Partner Conference showcased five new vendors, recently added to company's distribution portfolio – Websense, Palo Alto Networks, Ixia, Infoblox and Splunk. The company said that the event served as an ideal platform for the vendors to meet distributor's strategic partners and other resellers, to talk about technology offerings, partner programmes and plans for the coming year.
Nidal Othman, Managing Director, StarLink said, "The theme for StarLink in 2015 is 'Partnering into the Future' and in regards to our channel, the focus will be on aligning more closely with strategic partners so that they can in turn assist government and enterprise customers in the region become more compliant and resilient to next-generation threats.
"We were very pleased with the partner conference this year and we received excellent feedback about the event from participating vendors and partners as well. We look forward to a great year of mutual success and growth with our channel."