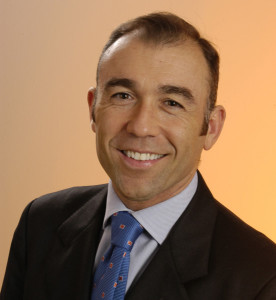 Citrix' Johnny Karam, Regional Vice President, Middle East and Africa and Luca Marinelli, Vice President, Channel Sales & Strategy, EMEA, explain how specialisation is key for partner profitability.
At the beginning of the year, Citrix had unveiled a new channel programme designed for partner growth through specialisations. Regional partners had a chance to be updated on the new features at the company's annual event, Citrix Partner Accelerator, held recently.
With customised content for each region, at the event more than 100 Citrix Solution Advisor partners were given an overall view on the vendor's strategy and direction for 2015. They were also informed about sales and technical enablement techniques along with how to create demand generation through effective marketing.
The company's focus has been on how different elements of technology integrate and drive mobile workspaces.
Johnny Karam, Regional Vice President, Middle East and Africa, Citrix, says, "We have also announced workspace pods, which was possible through our recent acquisition of Sanbolic."
Sanbolic offers workload-oriented storage virtualisation technologies. Therefore, when Citrix implements a virtual solution for its customers, the integration efforts required by customers are reduced greatly. "Because what happens is that Sanbolic takes the virtualisation software from us and then create the hardware, install the software on it, do the integration, enhance and optimise it.
"The pod that we have announced is a pre-configured Citrix VDI solution that comes on a HP box. We are already offering it for selected customers and will be available widely in Q2. Partners will be excited about this because it will reduce their efforts to do the integration. It will help them increase their revenue because they are bundling the solution and will increase their competitive advantage," explains Karam.
"Our key announcement has been around specialisations, which is exciting for our partners because we are really taking this relationship to the next level. We are investing in partners who really want to invest in us."
The four specialisation categories are desktop virtualisation, networking, mobility and cloud networking.
Luca Marinelli, Vice President, Channel Sales & Strategy, EMEA, Citrix, explains, "The criteria remains the same to get to these four categories. For example, they will still need to provide customer references, take online tests and invest in additional people to prove they really are specialised in that specific topic.
"This is important from the sales engagement point of view because it will be easier for our sales force to engage with them for a specific opportunity as the capabilities are better defined now. Also, when it is about referring partners to customers, we will be able to say, for example, those set of partners are all platinum or gold certified but some of them have networking specialisation while some of them have the mobility specialisation."
Customers can now select the partners depending on the skills they require. Moreover, Marinelli says, it is not going to be so simple to take those specialisations, "but it is something our partners have asked for."
Two years ago, the mobile workspace vendor had revisited its existing partner programme to build one that is consistent and clear.
"The updated programme provides partners an understanding on what's the return on their investment when they invest with us at every level. Partners want to be better differentiated when to comes to their capabilities. Earlier, we couldn't say if there was a difference between two partners who are at the same level. Partners wanted us to create a programme with clear specialisations so that the customer has better understanding about what their abilities are and will help position them better again those partners who don't have these specialisations," says Marinelli
Specialisations will be an additional element for the partners to get special skills and also to receive rewards. Besides the economic reward, partners can also now look forward to more profitability and competitiveness as the reward is both an upfront discount and a back-end rebate, adds Marinelli.
"We need our partners to keep investing with us and keep pace with our technology and our developments to position as best as possible the solutions to our customers. This will boost profitability for all stakeholders."
According to both Marinelli and Karam, mobility is leading the business conversations. Organisations need to enable employees to be more productive and ensure they can work from anywhere and everywhere.
"Mobile workspaces is the theme for today. If you go back few years, the desktop to the PC is like today what the virtual workspace is to the cloud. Today work is no longer a place, it is something you do. That's the workspace, which we are promoting to help businesses do this," says Karam.
According to Marinelli, partners are still grappling with enablement and this is further accelerated by shortage of skills. "We have built an enablement plan for the first time, last year, which we are rolling out across the EMEA to address this challenge. Through this plan we have dedicated senior engineers to help and train partners put together complex solutions"
Karam adds, "The enablement is something we need to keep investing in because we are not dealing with a technology that is common. We are at the forefront, and innovation is core to what Citrix does. We are not selling a commodity software, therefore when you are at the forefront of technology, enablement needs to be rapid."