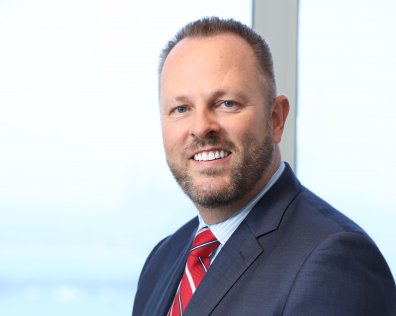 Dr. Christopher H. Cooper, general manager, Data Centre Group, META, Lenovo Global Technology, delves into the data centre space to outline the latest trends and how partners can maximise the opportunities.
Can you elaborate on the latest developments within the data centre market in the region?
The data centre marketplace is growing and evolving. We're seeing that a number of traditional resellers in the marketplace are having to transform themselves. What that means is they need to become systems integrators in nature and take that type of approach to provide managed services, and potentially even outsource workloads on behalf of clients, as opposed to just reselling infrastructure and software. I believe this is a key shift in the marketplace. Primarily because customers don't generally want to own or build out data centres. They want to focus on the core business. Partners need to be much more client-centric if they're going to be successful, to understand the business issues customers are facing and then build the right solutions for them.
As customers are not building their own data centres, they expect it to be provided as a service, be it Software-as-a-Service, Platform-as-a-Service or Infrastructure-as-a-Service. Sometimes they even want it completely outsourced. We're seeing quite a broad shift in this respect, and as a result they are pushed to transform themselves to adopt to that market change.
Which technologies are impacting the regional data centre space?
The technologies impacting this space are the ones that are prevalent cross other markets as well. Virtualisation is certainly seeing a bigger uptake. Although it has been around for more than 15 years, what we are seeing now is the migration towards hyperconverged. This is about restricting and limiting the bandwidth and latency challenges of workloads. It is about putting data closer to compute. So, it's about combining the compute, the network and the storage tightly in order to make informed decisions much quicker. The right software and infrastructure that integrates seamlessly are required to achieve this.
As part of hyperconverged, there's the move towards cloud technologies. What we're also seeing is that when you talk to end-users, they're realising that this idea of everything moves to the cloud is hypothetical. It's not feasible. For example, take autonomous driving – if everything was in the cloud then as you're driving along the road, the expectation would be that the computer inside the vehicle will reach out to a hosted service in a data centre, send and translate that data, send the information back to help the vehicle decide whether it should accelerate or break – you simply can't afford those kind of latency and bandwidth issues. This is true in areas such as surveillance and artificial intelligence and a lot of the other applications that are prevalent in the marketplace today. 
What do you think is the biggest challenge in the market today?
I believe the biggest challenge in the marketplace today for all our end-users is integrating new technologies with existing legacy ones.
Very few customers start from scratch and look at building out their technology. Everyone has legacy. The beauty of working with Lenovo Data Centre Group is that we have no physical legacy whatsoever. What we have is years of heritage, having come from the IBM acquisition, taking in that technology, we have no legacy operating systems or platforms that we have to support. This gives us a real competitive edge, because we can focus on developing new innovative technologies that are fit for purpose today to address current customer issues.
What do you think are the skills partners need to develop to be successful in this space?
It's important that partners build up the skills and capabilities to understand what customers' business issues are. And then understand what's available in the market today with which they can build the right solution for them. It's a real challenge for partners today to be savvy in understanding these emerging technologies. They have to stay updated and know what is coming out in the near future. This will help them to build the right solutions that can address the needs of customers both today and tomorrow.
What do you think will drive the growth within the data centre space over the next two years?
I believe enhancing industry standards will propel the growth in this segment and this will be driven particularly by the government. If we look at cloud adoption, there are still data legislation and sovereignty issues and challenges. Some of these challenges remain and for good reason as well. But at the same time, we're now seeing global hyper-scalers coming into the region, which has a huge impact in the reseller market. While hyperscalers' regional presence is still in its early stages, they have the potential to attract end-user workloads to their cloud offerings. This means that it is now more important than ever for resellers to properly address how they can adapt and adopt these new technologies to be competitive against these global hyper-scalers. Otherwise, they might miss the opportunities and could see eroding bottom lines.
In this regard, resellers have the opportunity to offer consulting skills, however, without being able to offer an end-to-end solution, it will be difficult to gain customers' mind share.
 Do you have any message for your partner community?
The key thing to understand is that Lenovo Data Centre Group, compared to any other vendor in the marketplace, is the only firm that is 100 percent channel-driven and partner-friendly. We are entirely dedicated to our channel network. We don't have a single direct customer across the whole region, so we work only through a complete channel model. We embrace the channel model and it is a critical component in our business. We are excited to continue our growth with our partners to offer end-users transformative solutions together.