Sinan Emon, general manager, Eastern Europe, Middle East and Africa (EEMEA), for Lexmark International, shares insights into how the firm has grown from strength to strength and outlines the role its dedicated regional distributor ASBIS ME plays in its overall channel strategy.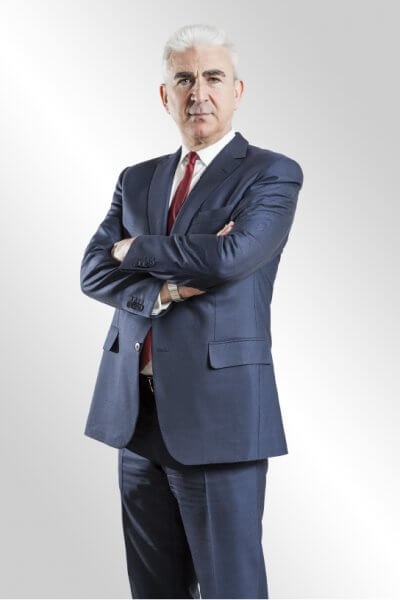 Can you briefly elaborate on the firm's two biggest regional milestones over the past year?
We believe that the future will belong to the corporations, not due to their magnitude, financial situation or the price of their products, but because of their ability to adapt quickly to the demands coming from the market. Last year was a milestone for Lexmark to adapt and reorganise our approach, both internally and externally, in the way that we reach our customers.
How is Lexmark differentiating its offerings in the digital era?
Established in 1991, Lexmark has been an independent company since 1994 and has been built upon the tradition of IBM's innovative approach to the IT industry. Therefore, Lexmark provides answers to end-users' requirements, by listening to them, creating solutions customised to their printers and adding value to the software embedded in them.
What are the latest trends in imaging solutions and technologies?
With digitalisation of processes and e-initiatives increasing in the government sector, the requests coming to imaging solutions and technologies are shifting towards software added values built upon printer technologies. Lexmark not only invests in entry level products but upon its vast and varied printer lines, focuses upon the Research and Development that answers to the needs of end-users. The complete range of Lexmark printing solutions can be added to the requested process of the end-user based upon the end-to-end solutions that we offer.
Can you elaborate on Lexmark's channel and distribution strategy for the region?
Two years ago, we decided to grow in the channel and distribution space with selected partners across the region. Post a carefully engineered investment, we are now focusing on growing the 'pie' rather than having many partners share the rewards.
Within these guidelines, Lexmark has partnered with regional distributor ASBIS ME, based upon "capability-based management" initiatives, both internally and externally. We intend to grow our mutual reach with ASBIS by adding capabilities and abilities to invest on their end-users with our resellers. In other words, we bring investments, profits and challenges to resellers, with the strong marketing, financial and logistic support of Lexmark and ASBIS.
We invite all resellers looking for a challenge and consistent profitability to get in touch with ASBIS representatives in their respective areas.
Can you elaborate on customers' receptiveness to Managed Print Services (MPS)? How do you see the space evolving over the next few years?
Another important aspect end-users are focusing upon is the fact that demands are not only limited to hardware and software but also on the total "end-to-end" processes regarding printers and content management. The most commonly requested method is a "proactive" method called MPS that research firms such as IDC and Gartner focus upon. Across these companies, Lexmark is considered as an innovative leader, in the top quadrants, leading the industry. Having said that, it is important to correctly qualify what MPS is.
Managed Print Services is an end-to-end process, where the end-user benefits from a proactive approach, over multiple regions or countries, without touching the process but just controlling it and maintaining the observation upon its results.
The MPS process brings additional value and savings to the end-user as opposed to a simple logistic solution, which is called BPS (Basic printing Solutions).
Both MPS and BPS should not be confused with each other and either one should be chosen based on the needs of the end-user. However, the pre-qualification of such requests should be carefully assessed by vendors who utilise experts at no cost for end-users' requests.
Lexmark utilises ITIL certified engineers and project managers in the Middle East to correctly give support to end-users for such similar assessment requests, which could easily be obtained through our special partners in the area. ASBIS will be more than happy to coordinate such requests in the region.
Are regional partners capitalising on the services opportunity? How is Lexmark enabling them here?
Lexmark has an extensive chain of service partners in the region, ready to answer any needs of end-users and provide training and support to our resellers. Our biggest strength is the unmatched quality of service we provide to our partners and end-users.
We are ready to train and integrate service partners into our already existing ecosystem.
Another service delivery related part of Lexmark business is the special status and support we provide to systems integrators. At Lexmark, we approach systems integrators with care and after the training provided to them, they are given the flexibility and capabilities to support the accounts registered to them exclusively.
This approach helps our resellers to answer the needs of their end-users and enables them to provide more customer satisfaction.
How can partners increase their business value with Lexmark's solutions? How is Lexmark empowering partners' profitability?
Lexmark is aware that our partners need to be profitable to continue investing in their accounts and for the brands that they work with.
We intend to grow our market reach with the partners who are willing to grow their knowledge and focus on Lexmark. We are going to achieve this through trainings, support and registration of these accounts to the right partners as they bring their reach to customers to Lexmark. Within this methodology, partners can continue to develop their accounts under the support of Lexmark, knowing that they can invest in mid-, long-term solutions for their customers without having to revert to only short-term gains.
What role does distribution play for your overall operations in the region?
Obviously, distribution plays an important role for our operations. This is why we are going to increase our approach to market with ASBIS ME. We see a great potential within the distribution organisation of ASBIS ME.
Which verticals within the region do you see the most demand coming from for your solutions?
There is a lot of demand coming from finance, manufacturing and government sectors. That being said, we get demand coming from any organisation looking to save on its IT spending and standardisation/control of its processes.
What kind of innovation can the regional market expect from Lexmark going forward? Can you share any initiatives planned for the end of this year?
Change and innovation never stops at Lexmark. In the coming months, we expect to develop our embedded solutions and come forward with a new line – 2 Family Mono, 3 Family Color – that is targeted to answers the needs of small and medium businesses (SMBs). SMBs make an important segment within the target accounts of reseller lines anywhere.
Lexmark has also heavily invested in cloud solutions. We are certain that our customers will enjoy providing one solution with many possibilities. Lexmark Cloud based solutions will not only enable end-users with ease of use but will also provide administrators and IT professionals a clear and transparent control over their controls and budgets.
I strongly recommend all the interested parties to check the Lexmark website about Lexmark's Cloud Solutions. They are ready and waiting to be supported by Lexmark professionals.
What is Lexmark's business objective for 2019? Do you see any challenges that need to be addressed first to achieve these objectives?
Lexmark's business objective for 2019 is to wisely grow in the region with our partners and be more visible. We do not see any challenges but only opportunities within the region.
The only headwind that we sense is the speed of delivery. We would like to provide our solutions as soon as possible to the end-users through our partners.
As Lexmark, we are ready to do our part on continuing to support our partners greatly within our elite channel ecosystem. We are also looking forward to start working deeper with partners who share the same excitement, commitment and stamina, to serve their end-users.