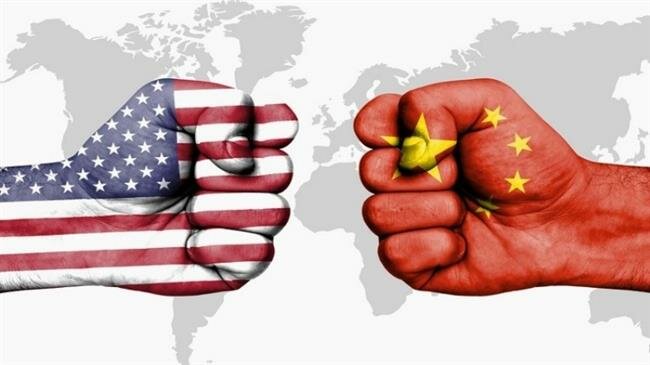 The ongoing trade war between the United States and China shows no signs of reaching a resolution as negotiations between the two global economic superpowers remains deadlocked. However, the topic of technology has now temporarily displaced the thorny subject of tariffs as the main currency in the dialogue between officials in Beijing and Washington, with the US, launching an aggressive offensive against major technology players in China.
Huawei:
Chinese ICT behemoth Huawei is recognised globally as being the leading telecommunications vendor in the development of 5G, with its cutting-edge innovations positioning the technology thought-leader ahead of its major rivals such as Ericsson, Nokia and ZTE.
Huawei is the go-to player for the world's major communication service providers, but Machiavellian tactics from US authorities is threatening to thwart Huawei's ability to execute its 5G objectives and aspirations.
US intelligence agencies have deemed Huawei a risk to national security, and as a result the ICT vendor has been banned from the US market following the signing of an executive order by the Trump administration. In addition to this, US companies have been prohibited from buying or selling components or equipment from Huawei.
The US has thus far failed to produce any evidence which indicates that Huawei has engaged in acts of espionage against the United States, and many analysts in the ICT sector have described the treatment of Huawei by the US government as a 'witch-hunt'.
The incessant smear campaign by the US against Huawei has unsurprisingly triggered an angry response from China, who have claimed that Huawei is being used as a pawn in a bitter trade war between the two countries.
US President Donald Trump has said that Huawei may be part of a future trade deal in a statement that all but confirmed Chinese suspicions that the ICT vendor was being used by US negotiators as part of an effort to force Beijing to bow down to Washington's demands on tariffs.
Addressing questions about the impact of the White House's executive order when it was signed in May, Huawei CEO and founder Ren Zhengfei said, "What the US will do is out of our control. To us, the most important thing is to do our job well. I would like to take this opportunity to express my gratitude to the US companies that we work with. Over these 30 years, they have helped us to grow into what we are today. They have made many contributions to us. As you know, most of the companies that provide consulting services to Huawei are based in the US, including dozens of companies like IBM and Accenture. In the face of the recent crisis, I can feel these companies' sense of justice and sympathy towards us."
China Mobile/FCC:
However, Huawei isn't the only Chinese company that has been blackballed by US decision-makers. The world's largest telecommunications operator China Mobile, has been engaged in a protracted battle with US regulators in a bid to gain access to the US market.
In May, The Federal Communications Commission (FCC) voted unanimously to reject China Mobile's application to sell phone services in the United States.
The chairman of the US regulator Ajit Pai, commented that granting the application would not serve in the best interests of the American public, once again alluding to security concerns surrounding Chinese ICT companies.
Pai said, "Granting China Mobile's application would not be in the public interest. There is a significant risk that the Chinese government would use China Mobile to conduct activities that would seriously jeopardise the national security, law enforcement, and economic interests of the United States."
Apple:
US smartphone manufacturing colossus Apple has already been affected by increased tariffs that have been imposed on the multinational conglomerate due to the ongoing trade war between the US and China, but could it get worse?
A series of ICT commentators have predicted that Chinese officials may target Apple as a form of retaliation to the harsh treatment Huawei has been subjected to by the United States.
Apple's stock has nosedived because of the trade war, and the company had its worst shares performance of 2019 last month. Sales in China made up 16.6% of Apple's revenue in the first half of 2019, which is down from 20% in the same period last year.
If China does to decide to hammer Apple with additional operating costs it may have devastating financial consequences for the US firm. However, Apple CEO Tim Cook, has moved to dispel any fears amongst its shareholders that the situation in China will escalate, by pointing to the company's long-standing relationship with the country, and that any increased tariffs would hurt China more than anyone else.
Earlier this month, Cook told CBS News, "Sure it would hurt sales. I'm hoping that doesn't happen. And I don't anticipate it happening. I know people think the iPhone is made in China. The iPhone is assembled in China. The truth is, the iPhone is made everywhere. It's made everywhere, and so a tariff on the iPhone would hurt a lot of countries, but the one that would be hurt the most is-this one. I believe, there is a healthy level of respect between both sides, so I don't anticipate increased tariffs from happening. But I'm not promising that it will not, but I don't anticipate it."
What's next?
Whether or not China will adopt a similar approach to that of the US towards Apple remains unclear. The US has sent lobbyists to encourage countries such as Australia and New Zealand to exclude Huawei from their 5G programmes and is initiating a similar campaign in Europe. However, thus far European operators have ignored warnings from the US – and have insisted Huawei will play a major role in the buildout of 5G on the continent.
Technology has now been cast centre stage in the negotiations between the US and China, and Apple and Huawei are now both reluctantly playing starring roles in this dispute. How this plays out is anyone's guess, some in the US believe they have the 'Trump' card, but China is well equipped to deal with a US onslaught, and may well decide to take a bite out of Apple.