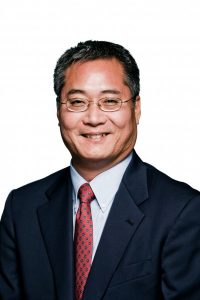 Synnex Corporation has announced the completion of the acquisition of the Westcon-Comstor Americas businesses and minority investment in Westcon EMEA and APAC businesses. According to the statement released, the acquisition solidifies the firm as a leader in security, UCC and networking.
"I'm excited to welcome the Westcon-Comstor Americas team to the Synnex family," said Kevin Murai, president and CEO, Synnex Corp.  "We believe this talented team and their recognised leadership in the security, UCC and networking space will enhance our value proposition in the market place. The acquisition of Westcon-Comstor Americas continues to build on our strategy of positioning the business to where technology is growing."
According to the company, the acquisition strengthens its market position in North America and adds an established presence in Latin America.
The firm said, "It also creates a strategic partnership with Westcon-Comstor EMEA and APAC businesses, enabling a seamless global experience for partners."
The financial details of the acquisition are as below:
$600 million cash for Westcon-Comstor Americas businesses
$30 million cash for 10 percent minority investment in Westcon-Comstor EMEA and APAC businesses
Approximately $190 million of net debt assumed
In addition, Datatec has ability to receive up to an additional $200 million earn out if certain financial targets are achieved through Feb 2018
Synnex has put in place a $1.8 billion facility, which includes a $1.2 billion term loan and a $600 million revolver to fund this acquisition and provide additional working capital requirements.
In the first 12 months after close, this acquisition is expected to generate approximately $0.70 diluted Non-GAAP EPS. Further details will be provided in the upcoming third quarter communications.