Following its historic split from HP Inc., Hewlett Packard Enterprise is now playing its part in in delivering Dubai's Smart City ambitions. Vice president for the Middle East, Mediterranean and Africa region Chris Johnson is bullish about HPE's prospects as an independent infrastructure partner for the GCC.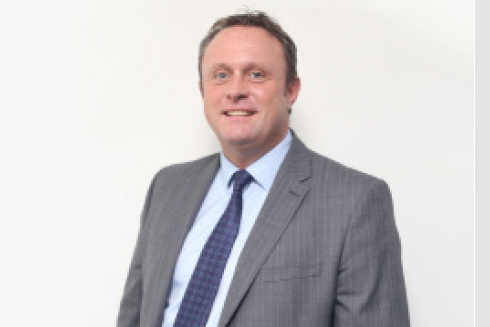 How will the split from HP Inc. benefit your customers? 
With HP, we had a very broad, $130 billion business. I think Meg Whitman has taken a long look at the business to try and figure out what the markets of the future will be, and how HPE will be best prepared to address them.
HP Inc.'s results have been good. They recently announced the acquisition of Samsung Printers, which suits them well but may not have been a priority for the previous company.
The spin merger transaction with CSC will develop the largest services business in industry, while we felt that our software development tracks for security, Big Data and analytics assets would perform better by being  in a pure play software company. Micro Focus, is the world's largest independent Software company and can offer this pure play.
Has HPE become nimbler since the split?
Every vertical market is being affected by digitalisation and the process of being disrupted. This is also true of the IT industry. I think as we see the digital economy unfolding, the IT industry will change to support that. IT companies are becoming more focused through a fear of being disrupted by smaller, nimbler companies. I don't think there is room for a 'one stop shop' – that implies being a jack of all trades and master of none.
What are the biggest opportunities that you see in the Middle East?
The declining oil price could be considered either as a challenge or an opportunity. I believe in the glass being half-full, and that there are opportunities to help our customers build the next generation of IT. We're involved in building the platform for Dubai's Smart City, and are here to save our customers money as well as building better infrastructures. We can build infrastructures that are specifically designed for a customer's application workloads, so that they are optimally designed for that organisation.
The concept of how customers consume IT is also important. Traditionally in this region, customers will buy technology, with a capital expense budget, and keep the technology on the books for years. That's an incredibly expensive way to operate, and means they overspend to make sure they don't 'run out' of technology. We have a new consumption model, called Flexible Capacity, which bolts on the ability for customers to pay for the technology they're using. They may be busier during the week and quieter at weekends, and can pay for that usage while they're busy. This also provides extra capacity to grow for when they need it. This combination of next-generation composable infrastructure, plus flexible capacity, is the way we see customers in this region saving significant money to operate their IT.
We're doubling down on partnerships in the region. We're Microsoft and VMware's number one partner worldwide, and provide 50 percent of SAP's HANA infrastructure worldwide. HPE is very partner-ecosystem-centric. We want to have really strong alignments with our partners here to deliver amazing value.
We're also very excited by the Saudi 2030 Vision, and have done some good work there over the last 20 years. Our position in the market is crucial to supporting that, and we'll be key to some of their projects that can make that a reality.
With users in the Middle East moving from legacy to cloud and digital systems, how can you help with this transition?
We will be offering our customers a service to do application assessment and we will engage and assess their application landscape, including legacy applications, DevOps and agile new apps, and apps that can be procured from the cloud. This assessment will help us to help the customer. Synergy will manage those workloads. Legacy, new or hybrid, Synergy manages legacy infrastructure, supporting everything that exists in the market.
What is your cloud strategy? Is it focused more around private and hybrid cloud management?
Customers benefit from specialisation, and in order to remain relevant this is important. The biggest profit pools in the market now exist in building hybrid cloud solutions. By that, I mean it's the combination of private cloud and self-built enterprise data centres, combined with the migration of some applications and data to public cloud.
We believe that private clouds, due to increasing issues around security, will continue to constitute the largest part of the market, with that agent of public cloud availability for certain things. This is the sweet spot of the market that HPE has led for years. Our core asset is building, delivering and supporting engineering solutions.
What do you think differentiates HPE? Why is HPE a better partner for customers than Dell Technologies or Cisco, for instance?
Over the last five years, we've developed an exceptional portfolio across servers, storage and networking. We're the market leader for servers for the broadest range of compute types, from edge-based servers through to specialist low-cost service provider computer platforms.
We're second to none in terms of the breadth of our portfolio and in helping customers build out their IT infrastructures. We ship more storage than any other IT vendor on the planet today; 3PAR has just become the market leading all-flash storage platform in the EMEA market. Cisco doesn't have a storage play. With networking, and our acquisitions of 3Com and Aruba, we're the only contender for their networking leadership. We're by far the biggest second place in that space and we are taking market share.
Dell and EMC are very credible companies coming together, but they have a huge scale challenge in terms of aligning people and portfolios which will be distracting for them. I don't see a great portfolio in networking technology from them. distracting for them. I don't see a great portfolio in networking technology from them.
Can you tell us about your hyper-converged infrastructure strategy? Why do you call it Composable Infrastructure?
We've launched a concept called Synergy, or Composable Infrastructure, which is moving away from companies buying servers, storage and networks, and shifting towards software-defined infrastructure, where we can manage customer application workloads in an automated way. Hewlett Packard invented Blade servers back in the day, and we are now inventing the compute/storage/networking market for the data centre, with huge advances in power consumption and cost. We're designing the data centre of the future, and are pushing innovation for the next generation of infrastructure.
Composable infrastructure is pushing the boundaries. We are also pushing towards what we call memory-driven computing with fiber photonics and specialized application processor cores in a complete paradigm shift in terms of infrastructure beyond composable and converged.
What are your plans for this year's GITEX Technology Week?
We'll have a fantastic stand with many of our partners there.   We will be showcasing our transformation areas for mobility, Big Data and Security, and how we support those pillars with our infrastructure.  We also have Aruba showcasing our offerings for the retail, education and hospitality industries, which are really relevant to Dubai The star of the show is our Dubai Smart City section, which will form a big part of our stand.