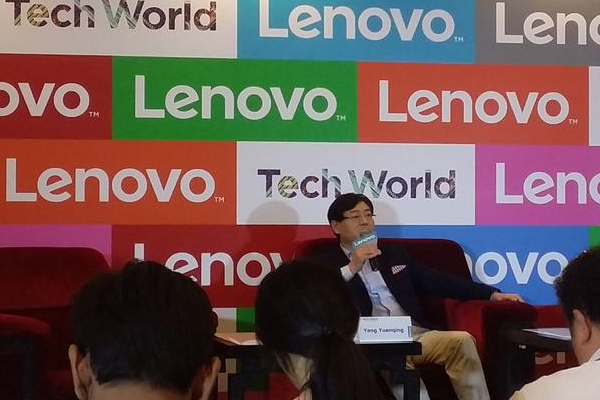 A roster of renowned speakers today kicked off Lenovo's Tech World conference in Beijing as the company launched a new smartphone and mobile customisation service.
CEOs of Lenovo, Intel and Microsoft – Yang Yuanqing, Brian Krzanich and Satya Nadella – discussed their companies' roles in driving Lenovo's growth largely in the device and connectivity spaces.
"We will focus on a number of different relationships in the future," Yuanqing said. "The relationship between the person and the device, the device and the network, device and device and the individual and their data.  We believe we are reaching a stage where we are strong enough in the mobile, PC and infrastructure businesses where we will be strong enough to deliver this ecosystem."
Microsoft Nadella agrees, "Cloud and mobile are increasingly important in the modern world. As these technologies become more robust, companies and individuals will not only want, but need, to leverage their benefits."
Lenovo's Mobile Business Group President Liu Jun launched the VIBE shot smartphone, a 5" device featuring a 16" rear camera, and the 'Moto Maker' mobile customisation service for the Chinese market.
Company CTO Peter Hortensius also discussed a couple of other technologies the company has in the pipeline, including a smartphone with laser projection and recognition technologies, and a dual screen smartwatch.
Intel CEO Krzanich also highlighted his company's Real Sense virtual reality technology and the role it will play in Lenovo's devices, with gesture recognition its key component.
Nadella rounded off proceedings by underling the importance of its voice recognition technology Cortana.