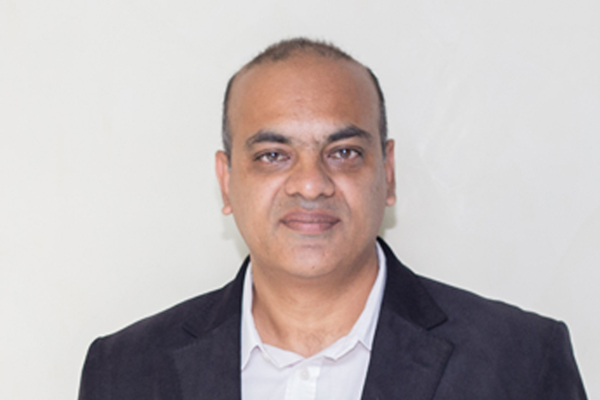 A raft of Iran sanctions will be lifted in the coming month, and a lot of market key players have expressed high hopes and great interest in the number of opportunities in the country. Asad Sayed, Channel Sales Manager, Acer Middle East, also sees the great potential in this development and discusses what awaits investors and channel players once the sanctions are lifted.
As the June 30th deadline approaches, business in the Middle East and worldwide organisations keep fingers crossed for what could be a defining moment for the region.
This is the latest deadline for the nuclear talks-accord with the six major powers of the world and Iran which could, on agreement, lead to lifting of the sanctions that exist towards Iran.
A gradual lifting of sanctions on Iran could re-open the Middle East's second largest economy to US and European companies. Many European companies were active in Iran until 2010, with American companies having avoided doing business in the Islamic Republic for decades, either by choice or due to sanctions.
Iran's population is an estimated 80 million strong, the third-largest in the region, after Turkey's 81 million and Egypt's 86 million. Its consumer base is young, well-educated and ambitious.
This said, what happens when or if a nuclear deal is signed?  International companies are unlikely to flood Tehran immediately. The lifting of sanctions is likely to be a lengthy and uneven process for the United States and European countries. Businesses are investigating their prospects in Iran and if an agreement that lifts even some sanctions is reached, it will enable American / Western firms' access to a consumer-rich market.
Iran by far is the largest untapped emerging market in the world. It majority population estimated 65 per cent is under 35 years old and the literacy levels among adults is estimated to around 85 per cent. Literacy among 15-25 years old is estimated to be around 98 per cent making it a real consumer-rich market.  About half of all Iranian households reportedly have internet access. Even under sanctions, Iran's economy has been the second largest in the region, once again after Saudi Arabia, and its gross domestic product (GDP) was ranked 32nd worldwide in 2013.
Iran's consumer culture has long been heavily influenced by Western trends. American and European luxury brands are popular with the elite in major cities, especially Tehran, because of their reputations for quality. Most of the leading IT vendors from the region are eager to travel and explore the opportunities that exist.
Currently due to the sanctions, the market is catered for predominantly via sub-distributors in Tehran and via a host of other resellers from Dubai as a sieve.  Latest technology from the highest brands is available in Iran via legitimate and illegitimate channels.
The Total Available Market (TAM) is a varying estimate (due to lack of data) from 700k laptops to 1.2 million laptops. The tablet market similarly from 1.5 million to 2 million. As you can see the opportunity is huge! What every vendor needs to look at the foremost is service and support in the region.
It is a vast country with 200 plus cities, so local distributors will also become the mantra. We have heard in the past decade or two from the vendors pushing the distributors, the need for local presence in GCC and Saudi Arabia. Iran would be no different, and on the contrary post a bigger need!
For more than a year, Iran has been courting investors, hosting foreign trade delegations, and dispatching envoys abroad to investigate new business opportunities. But Western businesses are not likely to enter Iran too quickly if a nuclear deal is reached. American companies may hesitate to make serious investments until they are convinced of the long-term durability of any agreement, experts predict.
International companies that have operations in the United States and European Union risk facing sanctions or punitive fines if they move into Iran before sanctions are lifted. Violating sanctions can be expensive and damage a company's reputation.
However, the business opportunities that will arise out of a hopeful agreement in June, could lead to massive infrastructure and a plethora of other opportunities in every industry which directly translates to IT infrastructure and IT growth. No vendor wants to be left behind as it too large a market to ignore especially given the dearth of other emerging markets with such a consumer-rich middle class. A scramble and rush to position before competition awaits.
The trading community from Dubai and other regions to Iran would be sweating as the sanctions lifting would diminish their significance going forward. However it also provides them an equal opportunity to invest and lay bases using their current know-how of the region.
There was rejoice and euphoria on the streets of Tehran in April when the announcement was made of a hopeful accord in June. The market is hungry and opportunity is in abundance.  Let's keep our fingers crossed for this 'opportunity of a life-time' in Iran!