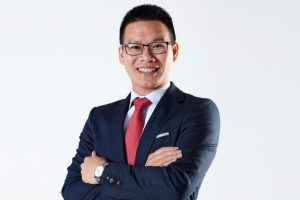 Global SOHO, SMB networking products and wireless LAN solutions provider TP-Link Technologies has announced a plan that will see it help channel partners to raise awareness of its SMB products and solutions in the Middle East and Africa (MEA) market.
 According to the vendor, the strategy to reinforce its SMB business comes at a time when the company has started to implement programmes aimed at helping channel partners improve their responsiveness to the needs of SMBs in the region.
 Denny Liang, vice president, TP-Link MEA, said although the last 12 months have been challenging for the regional IT industry, smart initiatives and various collaborations through public and private partnerships (PPP) are opening up opportunities for SMBs in the region.
According to the VP, the company is looking at improving its channel partners' business performance and better customer satisfaction as these are the two biggest drivers of IT spending among small businesses. The scale of operations of SMBs differs from their large counterparts and therefore the challenges faced too differ.
"A one-size-fits-all approach doesn't work anymore and dedicated solutions focusing at SMBs need to be provided and that extends to other aspects as well, such as marketing, pricing, and margins," he said.
He added that despite the market pressure especially on smaller channel partners serving the SMB sector, TP-Link together with its distribution partners is helping channel partners to stay competitive by offering them best price points for the products and solution that are in demand in the SMB space.
The firm is also working closely with its distribution partners to extend credit facilities to partners.
"We have initiated a lot of initiatives including margin support to our resellers that serve the SMB sector in MEA," he said.
Liang pointed out that given the current market conditions and business climate, it is critical that channel partners have the right products and solutions from TP-Link and its distribution partners to support SMBs comprehensively.
"We are working with partners on the pipeline, enabling their sales and technical teams, and continuing to provide training to ensure that they are able to deliver IT infrastructure and solutions that SMBs need to grow their businesses."
Cost is one of the main hurdles that channel partners are finding challenging when they are working with SMBs in the region.
"This has been compounded by the withdrawal of credit insurance cover, which insurance firms provide," he said. "What we are doing to help partners mitigate some of these challenges is to ensure we have the broadest portfolio of SMB products and solutions that suit every small business. With the help of our distributors, we are working on various financing options to mitigate the challenges partners are facing."