The Mohammed bin Rashid Al Maktoum Knowledge Foundation (MBRF) has announced that the first ever Arab Innovation Forum is set to take place next month at Dubai World Trade Centre.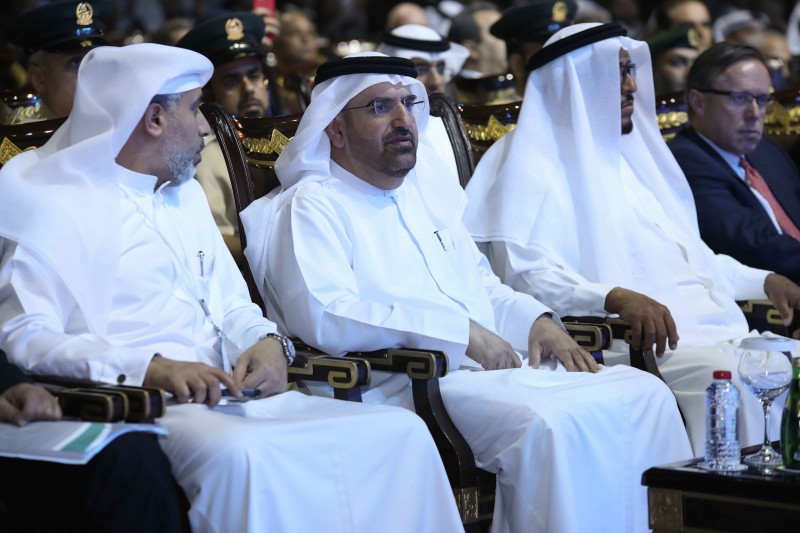 The forum will be held as part of the UAE Innovation Month initiative, whereby the month of February every year is dedicated to celebrating innovation across the UAE and the region under the National Innovation Strategy. With its policies and initiatives, the UAE has established itself as a 'stand out' country in the Digital Evolution Index, and has been ranked in the top 20 countries worldwide for its approach to future technology readiness.
The foundation revealed its plans at a press conference yesterday, which was attended by MBRF's CEO Jamal bin Huwaireb, in addition to Saif Al Mansoori, Corporate Affairs Advisor; Dr. Khaled Al Wazni, Strategy and Knowledge Advisor, and Mohannad Shaheen, Project Manager.
The upcoming forum, scheduled to conclude the UAE Innovation Month and take place from the 26th-28th February, will offer a platform for institutions, experts and entrepreneurs to come together, showcase their innovations, discuss topics of interest and forge professional strategic ties to strengthen the economy. The event is set to cover innovation in major sectors such as smart government, communication technologies, healthcare, renewable energy, transportation, and financial services.
Speaking at the conference, Bin Huwaireb explained that the foundation is launching the Arab Innovation Forum as part of its mission to build knowledge centred societies, embrace projects and initiatives that support ideas and innovation, and provide opportunities for young generations to learn and to create sustainable solutions for their communities.
"Innovation is a key element in the development of both individuals and communities, especially with the rapid social, intellectual and economic changes taking place in the world every day. This makes it necessary for societies to promote innovation in their development plans if they want to maintain their competitiveness," he continued.
Bin Huwaireb added that the Arab Innovation Forum is in line with the aspirations of the UAE Government to place innovation at the core of all strategies and development plans.
The forum will be divided into several sessions, and will also include a series of workshops on innovation, as well as topics of interest for emerging companies such as attracting investment, growth and global expansion.
The event will also include the Arab Innovation Forum Award ceremony to recognise and reward original innovations from all six sectors covered by the event, as well as two additional awards for start-ups and entrepreneurs.