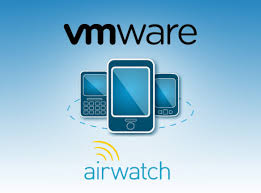 VMware has reached a deal to acquire mobile management specialist AirWatch for US$1.54 billion, with $1.175 billion being paid in cash and $365 million arriving in installment payments and assumed unvested equity.
A privately owned company based in Atlanta with 1,600 employees, AirWatch has attracted 10,000 enterprise customers worldwide since it was founded in 2003.
The AirWatch platform allows an end user to receive work email, set up a VPN  to access organisational files, and run enterprise applications, all with proper security measures in place.
It provides the administrator with the ability to limit what resources a user can access on the corporate network, and can offer reports on which devices are not compliant with security rules, and send alerts to devices. It provides the ability to erase all corporate data should the device get lost or stolen and can track the device's location.
AirWatch's software works with Android, Apple iOS and Macintosh, Microsoft Windows desktop and mobile phone devices, and BlackBerry and Symbian devices.
"The acquisition of AirWatch extends VMware's product portfolio from data center to end-user devices, and strongly positions the company for an era where all devices run hosted applications," said Sanjay Poonen, Executive Vice President and General Manager, End-User Computing, VMware, said.
VMware may be best known for its server virtualisation products, but the company has recently increased its focus on client computing, as well. The end of the PC era and the arrival of new devices in the enterprise via BYOD programs have opened up new opportunities for vendors to make their mark. The acquisition of AirWatch is just the latest step for VMware. In October, it also acquired desktop-as-a service company Desktone.
VMware's vision for the space – and one it shares with other vendors – is to create a secure virtual workspace that allows end users to access applications from desktops, laptops, smartphones and tablets regardless of the time and place.
There is very little product overlap between the two companies, according to Poonen. The acquisition of AirWatch adds management of mobile devices and applications, and the ability to separate individual and corporate data and applications on smartphones and tablets, Poonen said.
AirWatch will become the focal point for all of VMware's mobile development activities going forward, according to Poonen. He didn't offer many details of how products will be integrated, but said that VMware's expansion within the mobile space has been a top priority since he started at VMware last August.
VMware isn't the only company that has started the year by acquiring a company to improve its client computing offerings. Earlier this month, VMware competitor Citrix Systems acquired Framehawk for an undisclosed sum, and will use the company's technology to improve the performance of virtual desktops and applications over wireless networks.
Originally published on
IDG News Service (London Bureau)
.
Click here to read the original story.
Reprinted with permission from
IDG.net
. Story copyright 2018 International Data Group. All rights reserved.