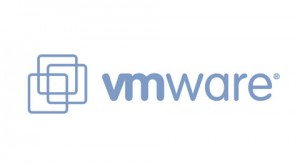 VMware, the virtualisation and cloud infrastructure solutions provider, announced the hiring of Sam Tayan as its new regional director for the Middle East North Africa (MENA) region. The appointment comes at a time when organisations in the region are increasingly looking to virtualisation and cloud computing to control costs and become more efficient, the company said.
According to VMware, based out of Dubai, Tayan will be responsible for delivering VMware's sales strategy and customer service operations in the region. With over 20 years experience in the IT industry across Europe and the Middle East, Tayan will work closely with customers to drive VMware's leading evolutionary solutions that enable organisations to lower costs, enhance security and increase business agility as they look to benefit from virtualisation and proceed on their journey to the cloud, representatives of the company said.
"I am very excited to lead VMware's business strategy in the MENA region. Middle East businesses are keen to accelerate their move towards more virtual environments, enabling accessibility while enforcing security," said Tayan. "VMware's approach to IT as a Service will enable them to control critical elements as they build infrastructures tailored to address their unique challenges."
VMware's focus on this region follows findings such as that from Forrester Research (April 2011) that the regional IT market may grow to US$6.5 billion by the end of 2014. According to the research, the UAE's total IT market amounted to US$4.49 billion in 2010, registering growth of 8.6% over the previous year, with the public sector, telecom and oil and gas industries recording the highest IT spending.
"The importance of virtualisation technologies is now accepted in this region," said Jean-Pierre Brulard, VP for the South region of EMEA, VMware. "Specifically, there's tremendous interest from VMware customers for reliable, high-performance, secure clouds that are compatible with their existing applications and datacenter operations. Enterprises in the Middle East are primarily concerned with providing secure access to an increasingly mobile workforce and managing the burgeoning diversity of data, applications and devices needed to run their business."
Mashreq Bank is one company using VMware's virtualisation technology. According to David Horton, head of infrastructure & security, Mashreq Bank: "Our return-on-investment calculations gave us a compelling reason to deploy VMware and reduce the proliferation of hardware in our data centre while securing all of the performance and cost-saving benefits of virtualisation, including maximising system availability for Mashreq's customers. We believe that VMware is the de facto standard for virtualisation – VMware delivered and we're very pleased with the results."
Tayan joins VMware from Getronics Middle East, where he served as regional director for six years. Prior to Getronics, Tayan held management positions at Sun Microsystems, EMC UK, and Veritas Software.